Dutch, German, and UK trials flag recent progress in autonomous and unmanned flight.
Ericsson emerges as important co-pilot.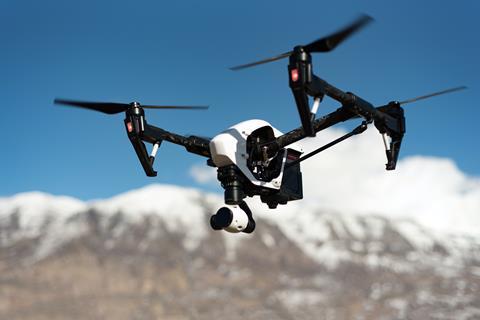 Vodafone flagged progress in testing of precision positioning technology, described as "key" to the safe operation of autonomous vehicles and drone flights.
In partnership with global positioning specialist Sapcorda, and underpinned by Vodafone's Internet of Things (IoT) platform, Vodafone trumpeted reaching an accuracy of 10cm, which it claimed was "pinpoint".
"We might not be able to locate a needle in a haystack yet, but we are getting close. What we can do now is take new digital services like this one, integrate it with our global IoT platform and fast networks, and offer it securely at scale to many millions of customers."

Justin Shields, Director of Platforms & Solutions, Vodafone Business.
Sapcorda's global navigation system service is paired with a Vodafone IoT-enabled device, purportedly making it possible to locate its position to within a few inches.
Flying high across Europe
The Sapcorda trial follows multiple developments across Vodafone's European footprint in recent months, as it seeks to establish itself in the autonomous and unmanned vehicle discourse.
In Scotland, Vodafone UK (VfUK) flagged a partnership with Deloitte, the National Health Service (NHS), and drone specialist Skyports to trial 4G-connected drones over a three-month period starting in February 2021. The drones will be used to ferry medical supplies between NHS sites. If successful, it is claimed drone use would cut journey times from 36 hours to just 15 minutes, in some cases. Satellite-based GPS systems will be supported by VfUK's 4G network to locate and track drones in operation, and the project is based at Skyport's operation centre in Oban. Running on pre-determined routes, both scheduled deliveries and on-demand requests will be available via a Deloitte-designed customer interface. It builds on a similar trial launched in July 2020 that saw VfUK partner with Deloitte and Skyports to trial drones for delivery of COVID-19 testing kits, among other things, to remote Scottish islands.
Also in early-February 2021, VodafoneZiggo (VfZ) trumpeted its involvement in the 5Groningen 5G-powered 'FieldLab'. The trial involves the use of 5G-connected drones to remotely monitor goods on pallets at the Dutch facility, gathering images to transmit to a control centre over a 5G network. Logistics specialist Arox Smart Technologies supplied the logistics software, while VfZ joined Ericsson to provide the indoor 5G network infrastructure. VMware's TelcoCloudPlatform facilitated video data transfer. VfZ joined the 5Groningen project in 2016. It is backed by European Commission funding and is led by Arox. Other partners included Dell EMC, Huawei Technologies, and the University of Groningen (Vodafonewatch, #145).
Vodafone Germany (VfD) is working with Ericsson in its drone trials, primarily focused on drone flight beyond the visual line of sight (BVLOS), in the hope of enabling the safe operation of unmanned aircraft over longer distances. Operating out of VfD's 5GMobilityLab in Aldenhoven, the OpCo has developed an application programming interface that reduces the risk of drones flying into airspace with low levels of connectivity via enhanced coverage map intelligence (Vodafonewatch, #192).
Vodafone has flagged several other drone pilots in Germany, India, Spain, and the UK in the past twelve months, with partnerships forged to trial drones for agriculture, monitoring, security, and surveillance, among other use-cases (Vodafonewatch, #192 and passim).

Joseph Purnell is a Staff Reporter for TelcoTitans, contributing telecoms news analysis since 2019 as part of the TelcoTitans Editorial team.