VfUK joins Italy and Spain as 5G Group frontrunners.
Unlimited data plans split analyst opinion.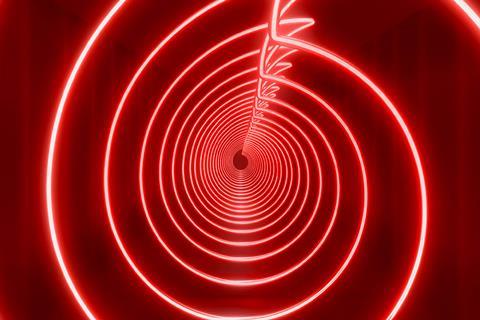 Vodafone UK (VfUK) launched commercial 5G services in seven UK cities on 3 July 2019. BT-owned EE was the first operator in the UK to launch the next-gen tech, coming to market on 30 May 2019 (Vodafonewatch, #175).
VfUK said it was bringing 5G to more places than any other network, and that the launch of Vodafone Unlimited on 10 July 2019 meant it was the first UK operator to offer "unlimited" data on both 5G and 4G. Unlimited data plans extend to business tariffs, while the new Vodafone Together service combines unlimited mobile data with unlimited broadband.
Offering unlimited data looks to be another attempt to increase competitiveness by VfUK, a perennial under-performer within Vodafone's OpCo line-up. It is also a vote of confidence in the extra network capacity that 5G provides, although initial subscriber numbers will be comparatively small and national coverage sparse.
Birmingham, Bristol, Cardiff, Glasgow, Manchester, Liverpool and London are the first UK cities to receive VfUK's 5G signals. Birkenhead, Blackpool, Bournemouth, Guildford, Newbury, Portsmouth, Plymouth, Reading, Southampton, Stoke-on-Trent, Warrington, and Wolverhampton are to "follow later this year".
In line with previous indications, Ericsson supplied radio access network (RAN) equipment to support the 5G launch in London, including its Baseband 6630 and Massive MIMO 6488 products. The Observer newspaper reported that Huawei supported VfUK in the other six cities where it has brought 5G live – chiming with recent suggestions by VfUK that it would enlist the under-pressure Chinese vendor on 5G RAN rollout, but not on core or transport infrastructure (Vodafonewatch, #173). Huawei was reported to have secured roles in all four UK mobile operators' 5G rollouts, despite an ongoing government telecoms supply chain review.
Race to the bottom?
The "unlimited" -infused launch brought widespread comment over whether VfUK's 5G pricing is strategically sound. Two analysts at Heavy Reading disagreed on this very point. James Crawshaw said that the "lack of a price premium for 5G seems like a race to the bottom", while Gabriel Brown thought the pricing levels were "carefully judged".
To Vodafonewatch, it was hard to see the appeal of VfUK's lowest consumer 5G tariff, Unlimited Vodafone Lite, which is priced at £23 (€25.60)-per-month on a SIM-only basis. Although data is unlimited, download speeds are capped at just 2Mbps – hardly an advert for 5G's apparent Brave New World.
Questions also surrounded the pricing strategy behind Vodafone Unlimited Max, a SIM-only tariff set at £30-per-month, and which gives users unlimited mobile access at speeds as fast as the device and network will allow. Crawshaw appeared to view it as pragmatic, pointing out that VfUK's 80GB SIM-only 4G deal currently costs £37, but speculated that, aside from in South Korea, "none of the operators are able to charge a premium for 5G". However, Brown saw Vodafone Unlimited Max's pricing as aggressive, making the not unreasonable point, quoting the latest figures from UK regulator Ofcom, that "outside the minimum contract term, pay-monthly SIMO [SIM only] consumers paid £15". Vodafone Unlimited Max, then, costs twice the UK average.
Unlimited data plans are also available in Spain, the Group's largest national 5G rollout to date, covering 15 cities (see separate report). Vodafone Spain's 5G tariffs are priced the same as equivalent high-end 4G plans, underpinning the point about operators' lack of opportunity to gain premiums purely from 5G labelling.
Also of note is that VfUK may be backing away from its Red -branded bundling of premium content with mobile tariffs, with this now being relegated to paid addons for at least some of the new 5G (and 4G) tariffs. One interpretation is that Vodafone is now feeling confident enough to differentiate itself around network quality and capacity (and roaming), rather than reliance on bought-in OTT value-add.
At the launch of 5G services, VfUK enlisted the help of Rugby Union players Will Rowlands and Juan de Jongh to showcase haptic technology – essentially the transfer of touch feedback to the end-user. The impact of a rugby tackle made by Rowlands at the Ricoh stadium in Coventry – home of the Wasps rugby team – was transferred via 5G to teammate de Jongh on stage in London more than 100 miles away. In a specially developed haptic Teslasuit, de Jongh was apparently able to feel the force of the tackle in real-time thanks to 5G's high-speed and low latency. VfUK recently announced a new sponsorship and technology deal with Wasps' rugby and netball teams.