Group is deploying tools from Mehrwerk and Qlik to help implement its 'digital first' strategy.
VodafoneZiggo is using Qlik Sense to turn its workforce into 'data‑driven employees'.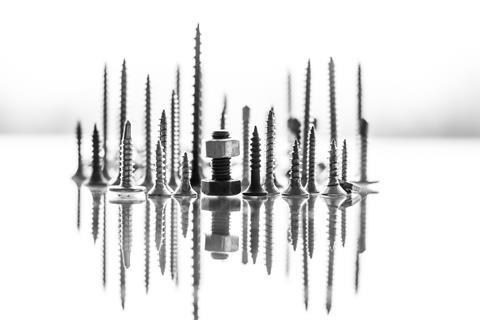 Speaking at QlikWorld Online 2021, Vodafone business intelligence specialists flagged how the Group is using data analytics and process mining tools to provide better insights by exploiting the vast reserves of data that it holds.
Senad Music, Senior Manager, Business Intelligence & Analytics at Vodafone Group, described how the Group is "in the middle of a very exciting digital and business model transformation towards a technology company", and reiterated that its finance department is at the forefront of the transformation process "as one of the early adopters of digital applications".
He pointed to recent comments by Vodafone Group Chief Financial Officer Margherita Della Valle, whose department has stepped up to lead the Group's current "digital first" strategy.
Della Valle has already said that her team does not need to be data scientists, but they do need to "understand how to leverage data science". She also explained that the finance department has been on the "front lines" as an "early adopter" of robotic process automation and artificial intelligence (AI).
According to Music, this is where his team comes in. "We're at the point where the potential data is becoming more apparent to the business. For example, measuring in real time the profitability of our stores, our infrastructure, antennas — even the profitability of individual customers. We're really enabling finance, and the business function, to successfully, and as effortlessly as possible, apply analytics to achieve the objectives to be data driven", he said.
Vodafone is using a platform from Germany‑based data analytics solutions specialist Mehrwerk that combines data analytics with process analytics, in order to analyse what it describes as "digital footprints" to automatically obtain and visualise internal process flows.
The German provider has developed Mehrwerk ProcessMining (MPM) and integrated it with self‑service business intelligence platform Qlik Sense, which is also used throughout the Vodafone Group.
The aim of MPM is to offer "comprehensive process mining capabilities to enterprise customers", combining self‑service process mining and visual and associative analytics so that any one is able to resolve problems and find answers quickly. MPM also integrates functionalities such as advanced analytics and AI tools, conformance checking, big data approaches, and real‑time scenarios.
Music said the key to business intelligence success is to make it really accessible. "And it really helps if the users are already familiar with [a] platform or something so they can expand on it rather than be introduced to something completely new", he added.
Jan Birkholz, Data Analytics/Process Mining Expert at Mehrwerk, said Vodafone is using data‑driven actioning that eliminates "long manual searches for the root causes of an issue", and enables users "to tackle the whole chain of identification" so they know exactly what went wrong and where.
Going Dutch
Meanwhile, VodafoneZiggo made use of a separate session at QlikWorld Online to describe how it is using Qlik Sense to enable it to become a "data‑driven organisation", as part of its wider Go Digital strategy.
According to a Qlik customer story, the merger of Vodafone Netherlands with Ziggo created a complex environment with many legacy tools, different techniques, and processes. The joint venture opted for Qlik Sense, which had already been used by Ziggo, to enable it to merge all its data and processes.
Bart Cloosen, Business Intelligence Manager at VodafoneZiggo, explained that the Dutch joint venture "of course always puts the customer at the heart of our organisation, but we're also changing to the agile way of working".
For example, VodafoneZiggo's business intelligence department, which includes more than 250 people, has now been renamed the Data & Insights Tribe.
"We want to have data‑driven employees, and Qlik is helping with that", Cloosen said, noting that the self‑service application provides a "more intuitive way for our business users to extract data and to consume insights for day‑to‑day decision making".
VodafoneZiggo has also now embedded Qlik Sense into its front‑end tooling and intranet. "This year, we're going to offer the embedded Qlik dashboards and apps to corporate customers", Cloosen said.
The Qlik Sense platform is increasingly being used throughout the VodafoneZiggo organisation. Cloosen said the number of active users increased from 800 at the start of 2020 to 2,242 active users by the end of the year.
"This year, we have set an even more ambitious target", he said. "We are going to end the year with 5,500 active users — 2,500 of which embedded".
In 2020, Cloosen said VodafoneZiggo employees had created 140 applications using Qlik. Ultimately, the company is aiming for a maximum of 500 applications for use in areas such as business‑to‑business, contact centres, customer operations, human resources, loyalty departments, and sales and marketing. Future plans also include the adoption of new Qlik capabilities, including chat and alerts.

Anne Morris is a freelance journalist, editor and translator. She has been working as a reporter and news analyst for TelcoTitans since 2016.