Operator puts RAN Intelligent Controller through its paces in multivendor trial with Juniper Networks and Parallel Wireless.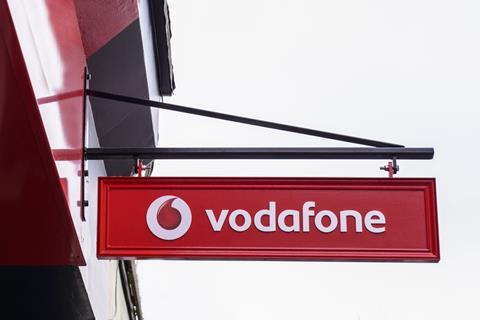 Juniper Networks announced that Vodafone is testing its RAN Intelligent Controller (RIC) platform in a multivendor trial with Parallel Wireless that will explore new use cases for open radio access network (RAN).
Starting in the operator's lab in Turkey and followed by a field trial, the collaboration is focused on testing "tenant-aware admission control" capabilities that allow mobile operators to personalise quality of service for different types of customers. For example, users that need mission-critical communications like hospitals or schools could have "prioritised mobile data services delivery".
The trial is intended to show how radio resource management can be automated in software-based RAN environments to improve and differentiate service quality. The concept was said to enable services and applications to be "managed, optimised, and mitigated automatically by the RAN, built on real-time data insights from its own performance", according to the announcement.
That's where the RIC comes in. Juniper defines RIC as "a software-defined component of the Open RAN architecture that's responsible for controlling and optimizing RAN functions. The RIC is a critical piece of the open RAN disaggregation strategy, bringing multivendor interoperability, intelligence, agility, and programmability to radio access networks".
The trial with Vodafone supports O-RAN interfaces and is based on an "open, software-driven architecture that leverages virtualization to deliver more programmable, automated granular-by-user traffic management". It will demonstrate "real-time tracking and enforcement of radio resources across the RAN" using Juniper's rApp and xApp cloud-based software tools and cloud-native open RAN functions from Parallel Wireless.
Vodafone plans to deploy open RAN at 2,500 mobile sites across Wales and the southwest of England, extending 4G and 5G coverage into rural areas (Vodafonewatch, #198). The operator aims to have at least 20% of all its sites based on disaggregated architectures, but that is not until 2027, which is when the UK's MNOs have to stop using Huawei Technologies' 5G kit.
Telcos eye RIC potential
Vodafone is not the only operator looking into the potential of RIC to support new open RAN use cases. Speaking at a recent Digital Divide Summit — hosted by FierceTelecom — Neil McRae, Chief Architect at BT Group, said he sees RIC as an important tool for connecting places previously thought as "no-go zones" through its ability to "optimise the network".
"The whole space around the RIC has got us hugely excited in meeting customer demands", he said, explaining that the RIC can be used to "fine-tune radio beams" to "connect places where it's hard to reach". He also said it can be used to "keep power consumption low".
Franz Seiser, VP of Access Disaggregation at Deutsche Telekom, has also expressed interest in the potential of the RIC. Speaking at the Fierce Wireless Open RAN Summit in September 2021, he said he envisions that "open RAN will translate the radio into a programmable platform" and that the RIC will allow telcos to control and adapt the network in new ways, "for certain areas, for certain customers, at certain times of the day, or whatever condition you can think of which is completely impossible today".
He considers this to be the next phase of open RAN development and noted that such programmability capabilities were two to three years away.