Ministers scold eir and Vodafone Ireland for poor customer service during pandemic.
Following meetings, outage disrupts VfIr data services.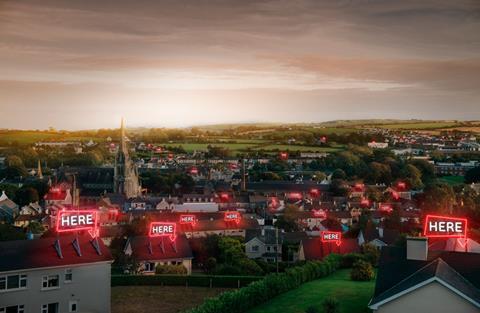 The chief executives (CEO) of eir and Vodafone Ireland (VfIr) were summoned by two government ministers to explain their recent poor customer service in the country, which has led to high levels of complaints and calls to members of Parliament, according to local press reports.
VfIr CEO Anne O'Leary and eir counterpart Carolan Lennon met separately with Tánaiste (deputy prime minister) Leo Varadkar and Communications Minister Eamon Ryan to discuss the customer service issues, which have caused frustration for consumers as many have been required to work from home due to COVID‑19 restrictions.
Tánaiste Varadkar indicated that the meetings with the operators were useful and told The Irish Times that both companies presented plans to resolve the problems, "so I really hope we see things improving for customers soon".
VfIr and eir are Ireland's largest mobile and fixed‑line operators by subscribers, respectively, according to the latest market data from national regulator Commission for Communications Regulation (ComReg). However, VfIr has the largest share of fibre-to-the-premises (FTTP) subscribers (39.8%), just ahead of eir (38.7%).
Regulator reports rise in consumer complaints
The number of communication service complaints that ComReg received in the three months to 30 September 2020 (Q3) increased by 47% compared to Q2 and by 101% compared with the same period in 2019. Most complaints related to billing, contractual, and service issues, according to ComReg's latest Consumer Line Statistics Report.
eir received by far the highest number of complaints. Compared to eir, VfIr performed much better in terms of the number of issues raised. Specifically, ComReg logged 4,209 issues from consumers related to fixed services in Q3, of which 2,872 were for eir, 724 for VfIr, 319 for Virgin Media, and 294 for Sky Ireland. For mobile services, 1,928 issues were logged, of which 955 were for eir, 519 for Three; and 454 for VfIr.
ComReg also found that complaint resolution times significantly increased quarter-on-quarter. The median resolution for mobile service complaints was twelve working days in Q3, up from eight working days in Q2. For fixed service complaints, the median resolution time increased from six working days in Q2 to ten working days in Q3.
Consumers' beef with Vodafone
According to ComReg, the top issues that consumers raised about VfIr's mobile services in Q3 were being "billed more than agreed amount" (which was the same top complaint for all three mobile operators), followed by "mobile coverage", "switching/number portability — unlock code issue", and "loss of service".
For Vodafone's fixed services, the top issues raised by consumers were "loss of service", being "billed after cancellation", "service issues — intermittent service", and "delay in installation".
VfIr did not comment on the meeting with the ministers, but the operator reportedly hired 100 new customer service agents in November 2020, according to the Irish Independent.
VfIr told the Irish Independent that "we will continue to empower our agents with the knowledge, skills, and training they need; and to do right by our customers through each and every interaction they have with us".
Disruption to data services
While VfIr was taking heat from politicians for customer service, the operator's data services were disrupted for several hours in late‑November 2020. It is not clear how many customers were affected or what caused the outage, but reports suggest that thousands of customers could not access the internet or use their phone lines. VfIr apologised for the disruption on its Twitter feed.