Awkward co‑ownership with incumbent dealt with.
A step in recalibration of Shared Services — and possibly VfEg too.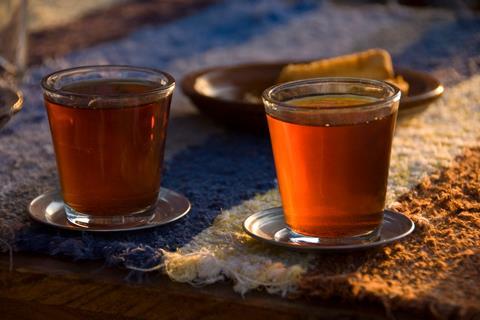 Vodafone centralised Egyptian internal support and service provider Vodafone International Services (VIS) in a deal that pushes its strategy in geographies like Egypt further into the spotlight.
The move, flagged in a statement by the local Ministry of Communications & IT (MCIT), saw Vodafone buy VIS from Vodafone Egypt (VfEg) — thus disentangling the unit from effective co‑ownership by VfEg minority partner Telecom Egypt (TE), and giving the Group full guardianship.
There was no confirmation of the Group's outlay. Reports in the local media pegged the deal as worth around EGP 1bn (£48m/€56m), but TE suggested the cost Vodafone faced to buy out the canny incumbent could have been even higher. Speaking during the operator's latest quarterly results call, Chief Financial Officer Mohamed Shamroukh said the VIS sale proceeds had financed an extension of TE's early retirement programme, costing EGP 1.5bn. With TE's 45% stake in VfEg, this would point to a total VIS deal value of around EGP 3.3bn.
Another page in the endless TE saga
In MCIT's statement, Vodafone described the deal as reflecting its "trust in Egypt's economy and investment environment, the successful economic reform steps, and MCIT vision".
But at the same time, separating off VIS from TE could feasibly be seen as an operational clean‑up ahead of a sale of VfEg — one of the options available to the Group as convergence‑led competitive tensions with TE increase (Vodafonewatch, #172 and passim). The recent exits from Fiji, New Zealand, and Qatar — plus other deal‑making in Australia, India, Kenya, and upcoming dismantling of Rest of the World Region's regional management (see separate report) — have naturally raised questions over the future of Vodafone businesses in markets like Egypt. Group leadership has stressed future onus on its Europe and Africa core, but has not clarified whether by "Africa", it really means "Vodacom Group" — and not OpCos like VfEg that sit outside the South African business' stable.
A less conspiratorial viewpoint on the deal would be that it merely helps progress a wider, automation-focused rationalisation of VIS' functional parent Vodafone Shared Services (VSS), under VSS Director (and former Vodafone Business executive) Gary Adey. VSS — which has centres in Egypt, Hungary, Romania, and India — is said to have cut 2,600 of its staff under the Digital First programme Vodafone announced in 2017, bringing its headcount down to around 22,000.