Vodafone Spain enters electricity services space with new Vodafone Energía subsidiary.
Unit targeting territories outside its footprint.
Precedent set by rivals as telcos seek market differentiation.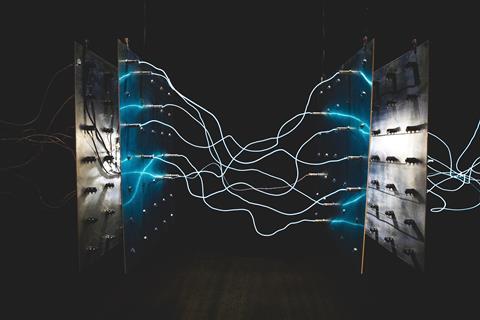 Vodafone Spain is exploring revenue diversification opportunities with the creation of a new subsidiary called Vodafone Energía.
According to the Registro Mercantil (a database for registered companies in Spain), cited by La Información, Vodafone Energía was formally created in August 2021. The remit of the new company is the "production and marketing of energy products, both nationally and internationally, including electricity and natural gas".
La Información said four representatives from the Vodafone Spain executive team sit on Vodafone Energía's Board of Directors:
President and Chairman António Coimbra.
Chief Executive Colman Deegan.
Chief Financial Officer Eloy Rodrigo Gil.
Director of Legal, Regulation & Corporate Security Elena Otero-Novas.
A Group spokesperson speaking to Xataka Móvil said Vodafone Energía was registered to "protect intellectual property should it decide to commercialise such services in the future". However, timelines for firming up the exact nature of the new entity, and details on when and how it will go about bringing services to market, remain thin on the ground.
Similar play(s) in store?
The move comes with the country's fourth operator MÁSMÓVIL and larger rival Telefónica España making their own retail electricity forays. Orange Spain is reportedly looking into the possibility.
The last twelve months have seen Telefónica launch Movistar Paneles Solares, a solar panel product line, for its customers in Alicante, Murcia, and Valencia via ties with energy producer Investigacion y Desarrollo Nuevas (Telefónicawatch, #149).
MÁSMÓVIL, meanwhile, acquired sustainable solutions vendor Lucera in early-2021, and now markets cut-price renewable energy services and smart metering tech to businesses through mobile brand Yoigo. The partnership is seen as a means of undercutting existing providers with bundled energy and telecoms offerings. The feeling from industry observers is that leaning on the expertise of suppliers in this way could help add stickiness to relationships with 'eco-conscious' customers (Vodafonewatch, #198).
Smaller mobile virtual network operator Pepephone, another brand owned by MÁSMÓVIL, entered the electricity services space in 2015.
The creation of Vodafone Energía comes against a surge of wholesale energy prices in Spain (and across Europe), especially in relation to natural gas. According to calculations by the International Energy Agency, household heating and electricity bills in Spain during September were three to four times higher than averages recorded in the same month of 2019 and 2020. Inadequate supplies of wind power, a colder than expected winter in Europe, and increased demand for liquefied natural gas in Asia are said to be contributing factors.

Sam Patterson is a Staff Reporter for TelcoTitans, contributing telecoms news analysis since September 2020 as part of the TelcoTitans Editorial team.