Recruitment process currently looks more active in Málaga than Dresden.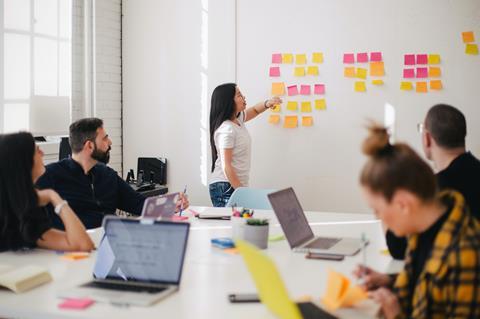 Vodafone Group has begun the recruitment process for its new research and development facilities in Dresden and Málaga, around four months after unveiling the locations of its two new skills hubs.
Jobs at the new centre in Málaga in Andalucía, branded the Málaga Skills Hub (MSH), have been advertised since mid-October, according to the LinkedIn jobsite. Vodafone is seeking a wide and varied mix of highly skilled personnel, including: cybersecurity specialists; DevOps engineers; digital media staff; cloud, IoT, IP, and software engineers; software developers; and more.
In the advertisements, Vodafone describes MSH as its "new adventure" that will create an international centre of excellence dedicated to R&D into technological solutions, including 5G and 6G development, mobile private networks, multi-access edge networks, open radio access networks, secure networks, unified communications and connectivity.
Vodafone has also been advertising positions for open RAN test and development engineers at the 'Open RAN R&D Centre' in Dresden over the past month, according to LinkedIn. However, recruitment activity looks less active at the German location compared with Málaga.
European spread
Vodafone selected Dresden and Málaga as the locations for two new R&D facilities in June, following a competitive process that took place between January and March 2021.
The new centre in Málaga looks set to become a major research hub. Vodafone Spain described it as a new European centre of excellence that will create more than 600 jobs.
In Dresden, which is located in the state of Saxony, Vodafone plans to establish an R&D centre that will focus on technologies such as 5G and 6G, as well as specific applications in the fields of autonomous driving, connected agriculture, chemistry and construction, and open RAN. More than 200 jobs are expected to be created here.
At the time, a Vodafone spokesperson confirmed that the Group focus is on Dresden and Málaga, adding that the skills hubs "will complement our existing centres of excellence such as the Radio Centre of Excellence in Madrid, Spain, and our 5G Mobility Lab in Aldenhoven, Germany".
In December 2020, Vodafone also selected Greek IoT specialist Vodafone Innovus to host a "global" research and development centre focused on e-health applications. Little seems to have been reported since, although there is some evidence of limited recruitment activity here.
For example, Vodafone Innovus is seeking a product development manager to become part of the "Vodafone Innovus Product Innovation & Growth team", with a focus on expanding the R&D portfolio.

Anne Morris is a freelance journalist, editor and translator. She has been working as a reporter and news analyst for TelcoTitans since 2016.