Economy of Things platform efforts led by Group veteran Jorge Bento.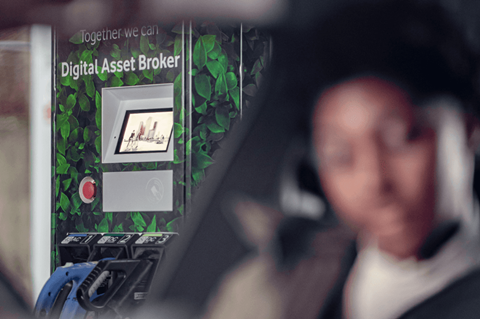 Vodafone is ready to turn developers loose on its new Digital Asset Broker (DAB) Economy of Things platform, which has been in trial since the end of February at the operator's UK technology centre in Newbury.
The operator plans to host hackathons and other events "soon" to open the DAB platform to developers, according to Simon Wright, Product Management Build & Strategy, Economy of Things Platform at Vodafone Business, in a LinkedIn post.
The DAB platform enables verified connected devices to complete transactions without the need for manual approval. Each device is assigned a "unique digital identity" that enables it to communicate and transact securely with other devices using wallet and payment technology secured by the mobile SIM, according to the operator. The platform uses blockchain technology to verify devices before allowing the exchange of data and currency over encrypted networks.
In the first trial in Newbury, the platform facilitates electric vehicle charging and payment. With trial partners Mastercard and decarbonisation not‑for‑profit organisation Energy Web, Vodafone's technology enables a connected EV to communicate "autonomously and securely" with a charging point.
Vodafone believes the platform can be applied to a range of other IoT scenarios, including pay-as-you-drive or subscription car rental services, smart meters that pay via direct debit, and authenticating medical supplies. It could also support future smart city applications, such as enabling streetlights to exchange traffic flow data with other devices.
Bento leads DAB
Group veteran Jorge Bento has taken over responsibility for DAB's technical, commercial, and business development as part of his role as Director of the recently created unit called New Platforms Business Development, which is focused on startup innovation, partnerships, and identifying in‑house solutions for potential spin‑offs that can be scaled into startup "unicorns".
Bento was appointed Director of the new unit in October 2021. Previously, he was Chief Technology Officer of Vodafone IoT from 2013–2021, and claims to have been at the forefront of its transition from an embryonic startup operation (with about ten employees) into an international connectivity platform provider with 300‑plus staff.
IoT growth spurs independent move
IoT is a strong growth story for the operator. Vodafone IoT revenue increased by 12.9%, to €900m (£771m), in FY21–22. The operator now claims to be the largest IoT connectivity provider in the world with 150 million IoT SIMs in use across 182 countries as of 31 March 2022. To accelerate this growth, the Group is in the process of "enabling a separation" of its IoT business, according to its Annual Report for FY21–22.

Michelle Donegan is an experienced telecoms writer and has been contributing as a reporter and news analyst for TelcoTitans since July 2020.