Possible offload to Vodacom said to be under consideration.
Deal would chime with Group leadership's bid to consolidate Africa and Europe power bases while improving financial position.
Political complications likely to be a factor.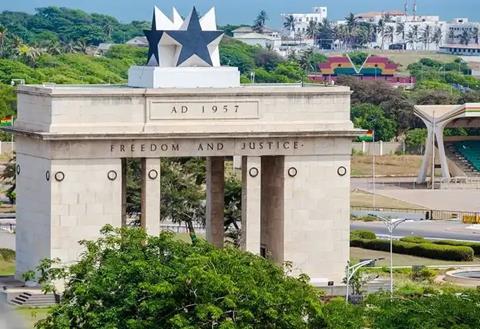 Vodafone could be set to perform a Safaricom‑style ownership hand‑off in a bid to partition Vodafone Ghana from the Group's core, according to a Bloomberg report.
Citing unnamed sources, the news agency said Vodafone is "considering options" for its 70%‑holding in the Ghanaian OpCo, as part of the long-running restructuring programme that has seen it divest and deconsolidate much of its asset portfolio outside of Europe (Vodafonewatch, passim).
These options are said to include a sale of the stake to Vodacom Group — potentially repeating a manoeuvre Vodafone performed back in 2017, when transferring most of its holding in Safaricom parent Vodafone Kenya to the South Africa‑based operator (Vodafonewatch, #156).
Barriers
It is not clear whether such a switch could create political problems for Vodafone within Ghana, and Bloomberg noted any deal will need state clearance.
Potentially awkwardly, there have been previous suggestions of pressure on Vodafone to increase local participation in the Ghanaian business, prompting claims back in early‑2019 — denied at the time — that the OpCo could be floated on the Ghana Stock Exchange.
Internal opposition is also likely to be a factor the operator is considering, with some evidence it experienced a level of pushback following the Safaricom swap, particularly around control over flagship m‑money offering M‑PESA (Vodafonewatch, #159).
Foundations already laid
Potentially smoothing the way to a deal is that Shameel Joosub, Chief Executive of Vodacom, took over management of Vodafone Ghana in early‑2020. Vodacom — the fulcrum of Vodafone's African presence — also exited the Ghanaian enterprise communications market in late‑2019, removing an area of overlap with its sister business (Vodafonewatch, #182). The opportunity to homogenise strategy and operations within Vodafone's African businesses is likely to be a key motivator for switching Vodafone Ghana to Vodacom ownership.
Further, Vodafone's under-pressure leadership has long been seeking to strengthen its balance sheet and risk profile by deconsolidating ex‑European assets, and may well be looking at new options following the recent collapse of its planned sale of Vodafone Egypt. In November 2020, Group Chief Executive Nick Read strongly hinted outgoing M&A was back on the agenda at Vodafone, despite an assertion a few months earlier, in the Group's latest Annual Report, that its retrenchment was "substantially complete".
With Malta exited, the Group's ownership of Vodafone Spain being the subject of much speculation, and Vodafone becoming increasingly Germany-centric, there have also been strong hints that its European footprint could be set for a pullback, too.

Richard Agnew is Group Editor at TelcoTitans.