New unit in London charged with refreshing approach to content buying and alliances with the likes of Amazon and Netflix.
As ever, "innovation" is emphasised but the underlying onus appears on consolidation and efficiency.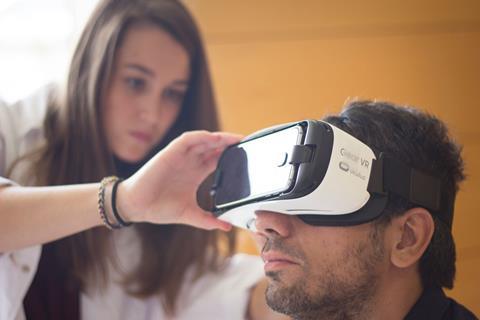 Vodafone is setting up a consolidated content strategy function, and looking to up centralisation of partnerships and procurement, in a signal the Group could be getting more serious about leveraging its enlarged European TV presence.
The operator has recently "defined" the creation of a Content Partnership, Strategy & Product Innovation team to drive a more focused approach to media services for broadband, mobile, and TV subscribers, recruitment material for the department suggests.
The London-based unit will sit within the realm of Vodafone Chief Commercial, Operations & Strategy Officer Ahmed Essam, and focus across Vodafone's Europe Region.
It is intended to have close links with both OpCo TV teams and the Luxembourg-based Vodafone Procurement Company, which leads centralised buying across the Group's numerous product and service categories.
The recruitment ad suggests Vodafone spends more than €1bn (£905m)-per-year on content globally — which comes to around 2.7% of its operating and capital expense base — and appears to be seeking efficiencies with a new "Global Content Acquisition Strategy and Plan".
Development of "innovative product solutions" is a key focus for the new team, which looks set to be Vodafone's main interface with content owners, distributors, and what operators continue to like calling "OTTs".
Vodafone's corporate leadership has long flagged intent to bring together content functions across its various markets, and extract yet more 'synergies' out of the numerous in-country fixed-line and TV acquisitions it has made over the last decade (after realising convergence was happening and its previous Supermobile strategy was flawed).
Although the integration plan never seemed to get to the top of the to-do list, until now, the Group may now see itself in a better position to exert scale after moving forward with consolidation of underlying TV analytics and media platforms, and bedding in 2019's four-country Liberty Global asset buyout (Vodafonewatch, #174).
This deal propelled Vodafone into the European TV big league, with the Group reporting 18.3 million customers at 31 March 2020, but also increased debt and onus on cost-cutting.
While the ad seeks to highlight the new team's focus on developing new and innovative services, it is noteworthy that perhaps Vodafone's most high-profile content-related moves in the past few years have been pull-backs, based on commercial modelling (from football coverage in Spain, and a planned pay-TV expansion in the UK).