5G AR app is ready to launch as football fans return to stadiums.
VfD to roll out 5G to more Bundesliga stadiums.
Stadium tech in spotlight as Germany gears up to host Euro 2024.
AR sports app takeup depends on device availability.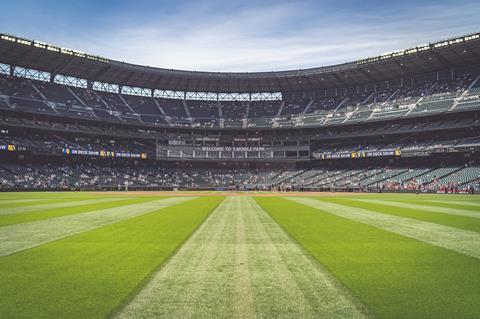 Vodafone Germany (VfD) is poised to dust off plans to launch a 5G real-time, in-stadium app and install 5G in more stadiums, now that some German football clubs have started to allow limited numbers of fans to attend matches again.
VfD has an exclusive two-year cooperation agreement with Deutsche Fußball Liga (DFL) until the end of 2021 to install 5G in Bundesliga stadiums and improve mobile capacity and develop applications for fans. As part of the deal, VfD installed three 5G antennae in Volkswagen Arena, home of FC Wolfsburg, in August 2019, making it the first 5G-equipped stadium in Germany. The 5G base stations added 60% more capacity to the stadium, according to the operator (Vodafonewatch, #179 and #180).
At Volkswagen Arena, VfD also developed a prototype of a real-time app with Immersiv.io, a French augmented reality (AR) startup focused on immersive fan experiences for the sports industry. Backed by a mobile edge computing (MEC) data centre, Immersiv.io's ARISE AR platform, and the speed and low latency of 5G, the app provides real-time information about the players during the match directly to fans' 5G smartphones. The player information is based on DFL's game-data collection system, which collects roughly 3.6 million position data points and 1,600 game events (such as goals, passes, and fouls) from each match.
VfD planned to bring the commercial app live earlier in 2020, but said the plans had been put on hold following the COVID-19-related ban on spectators in stadiums. "The commercial app is ready and we will launch it as soon as possible when fans are able to go back to the stadium", he said, adding that the operator also plans to install 5G in several other stadiums in the coming months.
VfD will license the app to football clubs on a type of software-as-a-service basis. The clubs will then determine how to offer it to their fans. For example, the app could be included as part of ticket sales.
Augmenting the stadium experience
The sports industry is moving towards creating immersive, personalised experiences for fans in the stadium. Developments in 5G, AR, mixed reality/extended reality (MR/XR), and MEC are coming together to enable new kinds of content and apps. As Germany gears up to host the 2024 UEFA European Championship, the country is likely to be a focal point for innovation in stadium tech and the tournament a showcase for 5G and AR/MR/XR apps.
For example, Immersiv.io's AR platform uses machine learning and a computer vision algorithm and integrates live data sets, such as tracking the position of players, match statistics, or player information. When devices are pointed at the football pitch, this data is overlaid onto the image on users' screens. Such real-time apps cannot afford delays and require the low latency of 5G.
The adoption of AR sports apps in stadiums will depend on the availability and affordability of AR-enabled smartphones and smart glasses. ARtillery Intelligence forecasts that there will be more than three billion mobile AR devices by 2022.
For operators, the benefits of building 5G capacity in stadiums include the brand association with major event venues and the potential to gain new subscribers. Also, there are opportunities to develop services for the venues or sports clubs that could be a source of recurring enterprise revenue, like VfD's business model for the 5G real-time developed with DFL.