Vodafone Business updates commercial launch plan for AWS Wavelength distributed edge on 5G.
First services available in UK in Q1, German launch "coming soon".
Edge Innovation Programme kicks off this week to stimulate MEC use cases.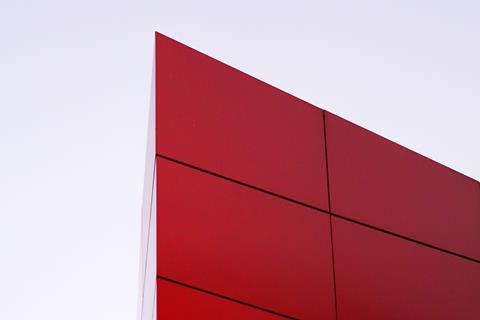 Vodafone Business provided a more specific timeframe for the UK launch of a distributed multi-access edge computing (MEC) service in its 5G network that is based on Amazon Web Services' Wavelength platform, with availability planned in the first quarter this year. While not wildly different from the operator's previously stated target of "spring 2021", the update reveals a more precise launch window.
Jennifer Gill Didoni, Head of Cloud Portfolio at Vodafone Business, said the operator will bring the AWS Wavelength service to the UK market in the first quarter this year and that it will be "coming soon" to Germany, speaking during the Fierce Telecom Blitz Week: Winter Edition event.
Vodafone Business has been working with AWS Wavelength since December 2019 (Vodafonewatch, #181 and #182). By embedding Wavelength servers inside Vodafone's 5G network, whereby compute and storage is located closer to users at the network edge, latency times can be reduced to "single-digit milliseconds". The distributed MEC servers make it possible for Vodafone's 5G network to support a host of real-time applications.
The first UK site to host AWS Wavelength will be a "commercial centre" in London, where companies can access ultra-low latencies and Vodafone UK's 5G network. Other UK locations are to follow, including Oxford, Cambridge, and Birmingham, as well as well as towns along the M4 motorway where tech companies are located.
In Germany, the first location for the Wavelength-based service will be Düsseldorf, followed by Dortmund.
A tale of two MECs
Vodafone has a two-pronged approach to MEC. With AWS Wavelength, Vodafone is developing its "distributed edge", where the edge servers are located at "points of concentration within our network", said Didoni. "The edge operates from and is accessible from the Vodafone wide area mobile network, so anybody with a Vodafone SIM can reach that particular edge".
Separately, Vodafone is also working with Microsoft's Azure Stack Edge to build MEC capabilities for businesses in dedicated private mobile networks, she said.
Looking for an edge
Most MEC use-cases are focused on enterprise applications, but Didoni also mentioned the possibility of business-to-consumer (B2C) models. However, it was not clear from her comment whether Vodafone would offer its own MEC-enabling, low-latency 5G plans to consumers or whether Vodafone would support enterprises that deliver consumer services, such as a gaming service provider. The latter seems the more likely scenario at this point, as Vodafone Business is driving the current MEC rollouts.
Didoni explained that AWS and Vodafone have a "joint go-to-market" strategy. "Our cloud partners can go to market and offer their cloud service directly to customers and then the customer will come to Vodafone for the connectivity. Or in a B2C model, the connectivity might exist already in the hands of a consumer or a gamer, for example", she said.
According to Gabriel Brown, Principal Analyst at Heavy Reading, telcos could potentially partner with content or gaming service companies and pitch a better experience on their 5G network for consumers. But consumer service providers will want to offer low-latency capabilities to all their customers, regardless of which mobile network they use.
While Vodafone has a head start in the UK with AWS Wavelength and attracting AWS developers, it is still early days for 5G MEC services.
"It's not entirely clear who will use [distributed edge] services", said Brown. "Telcos as well as AWS are in the phase of trying to establish the product-market fit".
They also need to prove that it works. "Telcos need to show that the performance is better for a given application through customer experience and through actual data measurements. We haven't seen that yet", said Brown.
Stimulating MEC demand
To encourage the MEC market, Vodafone Business is kicking off a three-month Edge Innovation Programme with AWS this week. The programme is designed to give startups, independent software vendors (ISV), businesses, and freelance developers exclusive access to edge computing training — and "expert support" from Vodafone and AWS — to develop proofs-of-concept for 5G edge computing use-cases. Vodafone and AWS will select up to 20 projects from submitted proposals.
As well as supporting commercial deployment of Vodafone's edge computing service, the trial locations and commercial MEC centres — alternatively known as AWS Wavelength Zones — will act as innovation hubs. The idea is to allow business customers, application developers, and ISVs to gain a "head start" in developing new digital services by having access to ultra-low latencies in combination with Vodafone's 5G network, as well as being able to tap into "real-time analytics".

Michelle Donegan is an experienced telecoms writer and has been contributing as a reporter and news analyst for TelcoTitans since July 2020.