With well drying up and 5G costs rising, leverage reduction is focus for "next few years".
Opex savings plan ahead of schedule, says Della Valle.
Fibre splurge looks over, with capex reins kept on tight.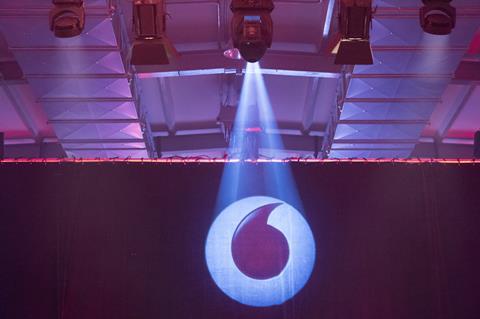 In terms of spending, the results presentation was never going to see Vodafone's conservative leadership announce a dramatic change in direction, with cost headaches pulsing around shareholder remuneration, 5G spectrum, and M&A, and OpCos and Group functions still working to assimilate the new hierarchy's ideas.
The rather unappetising message was that Vodafone is, above all, "prioritising deleveraging to rebuild headroom" — and "for the next few years", will be working to reduce net debt-to-EBITDA position from the upper end to the lower end of its 2.5×–3× window. Cash flow preservation is the primary focus, aided by the dividend cut, operational restructuring, and sweating of network assets (as well as leadership's hopes of a more solid commercial performance by OpCos, with Read having given them greater freedom to combat customer churn to competitors).
In terms of operating expenditure (opex), Della Valle sought to stress that the operator was well on track with her flagship plan of cutting Europe Region and Common Functions opex by €1.2bn before March 2021 (Vodafonewatch, #165).
Key initiatives include downsizing and organisational restructuring moves flagged recently in markets such as Italy, New Zealand, Spain, and the UK (Vodafonewatch, #174 and passim), as well as additional in‑sourcing to Vodafone's Shared Services function — and downsizing within its own operations. Shared Services achieved "1,600 roles efficiencies through automation" during FY18–19, with robotic process automation software playing a key role, said Della Valle.
Area
Opex (FY17–18)
Targeted savings
Notes
Europe and Common Functions opex reduction plan, FY18–21
Source: Vodafone.
Commercial

€4.1bn

Customer operations: ‑30% "net reduction".

Retail: ‑15% "reduction".

Representing an acceleration and expansion of the operator's Digital Vodafone strategy, the programme's timeframe has been shortened from five years to three (although the end-date has not been made clear). Focus areas include product retirement, price plan simplification, and digitisation of support channels.

IT operations

€3.7bn

>40% "savings".

Further centralisation of IT operations.

Shared Services

€1.4bn

>25% "efficiency saving".

Expansion of the Shared Services organisation's involvement in service delivery, while also streamlining the function through automation.
Capex efficiency a key focus
Group cost constraints were also reflected in capex outlook. Group capex decreased 1.3%, to €7.2bn, across FY18–19, and stayed bound within Read's avowed "mid-teens" capital intensity target range.
With 5G investment ramping up, it was again clear that other areas of spend are being squeezed, to pick up the slack.
There was a reference in Vodafone's slides to plans for "limited fixed build" — indicating there is very little likelihood of VfD's Gigabit Investment Plan being replicated in other markets, and network-sharing partnerships (both in wireless and wireline) will remain a key focus.
Network and IT maintenance and IT estate transformation are among other domains where Vodafone is seeking capex savings (as has long been evident from Group Technology's Gigabit Vodafone strategy, which is coming up for completion in March 2020).
Vodafone Q4 FY18-19
1

2

3

Currently reading

Vodafone Q4 FY18-19 spend: offset on track

4