Little sign of expectations of a growth uptick.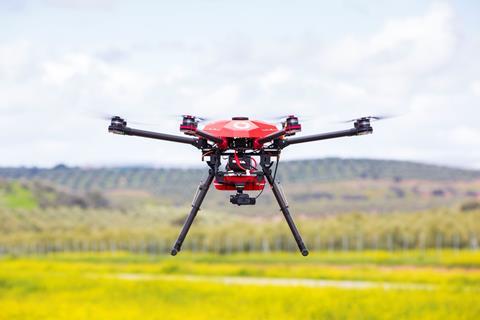 So how optimistic is Vodafone about its chances of getting out of the rut it has manoeuvred itself into over the last decade? The commentary and guidance provided during the Q4 presentation offered little to suggest expectations of any major rebound in Group fortunes, all other things being equal.
Some sticking plasters are set to be provided with 'lapping' of the quarters in which the Italian and Spanish downturns hit the Group's numbers (Q1 FY18–19 and Q2 FY18–19, respectively), plus the possibility of the Liberty takeover's completion in July 2019.
Further, Vodafone has hopes that the churn‑focused commercial strategy tweaks implemented by Read will shore things up, in terms of go-to-market positioning, and "should support a gradual recovery" in service revenue from Q2 FY19–20. That quarter's results will be presented in or around November 2019.
There was still nothing really substantial to get the juices flowing, however. Most of the new leadership team's pitch for backing from stakeholders continued to focus on their ability to squeeze more cash out of assets and improve ways-of-working within OpCos and Group functions, rather than ignite growth.
There was some lip-service paid to commercial opportunities, with Read looking to be channelling expectations around: quick rollout of 5G, to move customers "up the ladder" in terms of pricing plans; building loyalty through convergence, "especially post-Liberty Global"; what he deemed the "massive opportunity" of software-defined wide area networking, as well as other enterprise services; and African businesses, including the M‑PESA platform (now being fashioned into "M‑PESA 2.0" under Safaricom and Vodacom's tutelage — see separate report).
Nonetheless, this was an evidently Group Finance-led strategic update, with nothing majorly original on offer, and cost base-focused themes such as "monetisation", "simplification", and "utilisation" again to the fore.
New year, same story
Forward guidance-wise, the holding pattern continues.
FY19–20 is predicted to see EBITDA growth of the "low-single-digit, organic" variety and pre‑spectrum free cash flow of "at least €5.4bn" — both similar to previous years.
In terms of revenue, it is now six-to-seven years since Vodafone abruptly stopped providing any visibility into how it sees top-line trends developing (Vodafonewatch, #102 and #114), and this absence was extended to FY19–20. "The industry remains challenged with low macro visibility", summarised Read.
Criteria
Target FY18–19
Actual FY18–19
Target FY19–20
Vodafone guidance, FY19–20
Note: Performance and targets at guidance exchange rates, and excluding M&A, spectrum acquisitions, and restructuring costs.
Sources: Vodafone and Vodafonewatch.
EBITDA

1–5% growth

(€14.15bn–€14.65bn)

€14.1bn

"Low single-digit organic growth"

(to €13.8bn–€14.2bn)

Free cash flow

"At least" €5.2bn

€5.5bn

"At least" €5.4bn
Vodafone Q4 FY18-19
1

2

3

4

Currently reading

Vodafone Q4 FY18-19 guidance: a thin gruel