Group looking to exploit rapidly growing IoT business.
Addressable market estimated to be worth €10bn, and rising.
Total Vodafone IoT connections have now surpassed 150 million.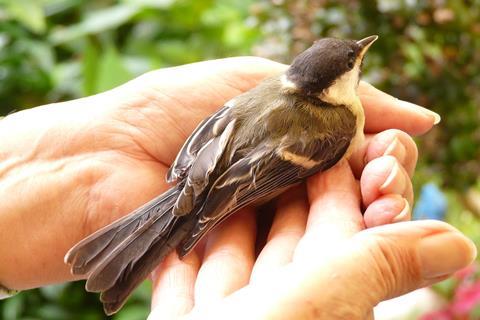 Vodafone Group is in the process of "enabling a separation" of its Internet of Things business as it believes "greater independence" will help to accelerate the platform's "growth and attractiveness to both new customers and connectivity partners", according to comments buried in its financial and Annual Report for the year to 31 March 2022 (FY21–22).
The Group noted that Vodafone IoT increased revenue by 12.9% to €900m (£767m) in FY21–22. The results presentation also included a link to a Digital Services & Experiences presentation in September 2021 that made clear the degree to which Vodafone's confidence in the potential of IoT has grown in recent years.
In February 2022, Vodafone UK Business Director Nick Gliddon described IoT as the "fastest growing part of our business" and a "longstanding part of what we do at Vodafone", with 136 million Vodafone IoT SIMs in use across 182 countries. That number had risen to 150.1 million connections by the end of March 2022. The Group said the total addressable market is worth €10bn and expected to grow by 16% per year.
Vodafone also ties its IoT platform to its efforts to achieve environmental goals. It estimates that 49% of its IoT connections "directly enabled customers to reduce their emissions in the past year". It added that, "during the year, we estimate to have enabled an avoidance of 15.6 million tonnes CO2e, which is over 14 times the emissions generated from our own operations (Scope 1 and 2)".
The plan to separate the IoT business was briefly mentioned in a recent Bloomberg profile of Vodafone Group CEO Nick Read. It was described as one of the options he is working on after missing out on merger deals, such as with Grupo MÁSMÓVIL in Spain. The news agency said Read indicated he wants to embrace "tech‑style risk, eschewing traditional telecoms caution in a bid to boost returns on capital". The only regret he will admit to, apparently, is that he did not move faster to standardise technology.
In the Annual Report, separation of the IoT business is described as an "additional value‑creating structural enhancement", along with discussions on potential joint ventures for fibre‑to-the‑premises networks in Germany and the legal separation of financial services at local country level.
IoT rising
Vodafone established its IoT service in 2008 and now claims to be the largest IoT connectivity provider in the world. The Vodafone IoT platform was launched in 2009, and was swiftly followed by a number of acquisitions and alliances.
For example, in 2014 Vodafone acquired Cobra Automotive Technologies (Vodafonewatch, #124), now known as the Vodafone Automotive telematics unit. Vodacom bought South Africa‑based smart buildings and infrastructure IoT specialist IoT.nxt in 2019 (Vodafonewatch, #174), and also made earlier, digital services‑focused acquisitions such as Mezzanine, Nexio, and X‑link Communications.
Other Group acquisitions include healthcare IoT specialist Zelitron in 2012 (Vodafonewatch, #106) and Germany‑based IoT solutions provider grandcentrix in 2019 (Vodafonewatch, #181). In 2017, the Group began the deployment of NB-IoT across its footprint (Vodafonewatch, #154–#155 and passim).

Anne Morris is a freelance journalist, editor and translator. She has been working as a reporter and news analyst for TelcoTitans since 2016.