Vodacom's IoT specialist IoT.nxt built up its USA play with Trevor DeLew named SVP, Sales.
Vodacom Mozambique names a new CEO.
Vodafone Spain shuffles strategy and sales directorships.
Floundering Vi makes yet more changes to its enterprise unit as Arvind Nevatia forms his team.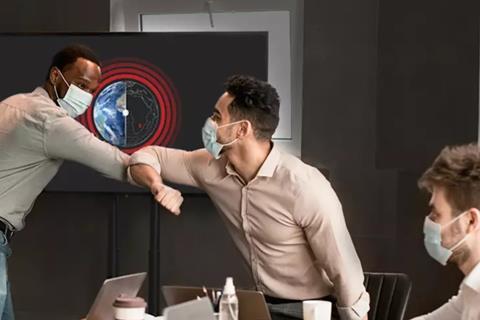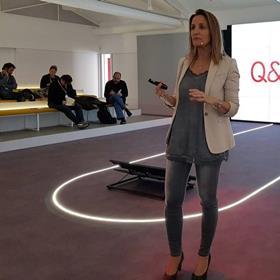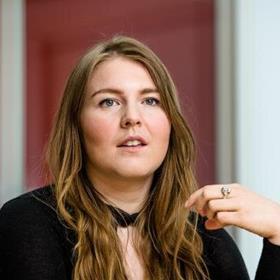 Group
Blanca Echániz was named Director of Home Portfolio at Vodafone Group, a change from her time as Head of Products & Services. Home is Vodafone's consumer-focused converged connectivity and TV proposition.
Norman Heit, Head of Global Security Management at pharmaceutical company Boehringer Ingelheim, joined Vodafone as Group Director of Corporate Security.
Bobbie Mellor was named Global Head of Environmental, Social & Corporate Governance (ESG), Transparency & Digital Inclusion. It marks a pivot from her role as Head of International Policy & Public Affairs at the Group. In her capacity as Head of ESG, she started hiring for a Project Coordinator to lead "key programmes Vodafone is running with the United Nations", as the Group looks to utilise its "tech passion" for sustainable development.
Rebeca Navarro Atienza, Head of Selection, Talent, Diversity & Learning at Vodafone Spain, moved to a Group role as Head of Resourcing in Leanne Wood's Human Resources team.
Cihan Tuylu was appointed Global Director for Customer Experience (CX) at the Group's shared services division _VOIS. He was previously Senior CX Manager, where he led CX performance across the Group.
Richard Spring left Vodafone after twelve years at the Group. Most recently, he was Global Client Partner for Legal & General Group, one of Vodafone Global Enterprise's largest client partnerships. He has not confirmed his next step, other than to say it will be outside of Vodafone Group.
Associates & JVs
INWIT: Sabrina Di Bartolomeo was appointed Group Chief Financial Officer at TI Sparkle, Telecom Italia's (TIM) IT services and solutions arm. She is currently a Board Member at Infrastrutture Wireless Italiane (INWIT), TIM's tower joint venture with Vodafone.
Vi: Srabasti Bhattacharjee, Head of Cybersecurity for Vodafone Group entities in Africa, Middle East and Asia-Pacific, moved to India's Vi as Executive Vice-President (EVP) for Technology Projects.
Arvind Nevatia, newly-appointed Chief Enterprise Business Officer at Vi, started making changes to his team. Among them was Rajeev Mehta, former VP for Business Services, who was promoted to EVP, Business Services. Rohit Tandon was another, with the former Airtel Kenya Chief Commercial Officer named EVP for Business. Nevatia only took to the helm in late-2021, as the floundering Indian operator continues to bleed senior executives.
Europe
Germany: Michael Klumpp was named Head of Sales at Vodafone Business, Germany. Previously a Sales Expert at the division, it represents a step up.
Servete Kurtalia was appointed Senior Director for Direct Sales & Customer Engagement at Vodafone Germany. She joined from bank KfW, where she was Senior Manager for Risk Management. It marks a return to the telecoms sector for Kurtalia, who was previously Director of Customer Journey at China Telecom Europe.
Enrique Marti del Olmo left Vodafone Germany after nearly two decades. He was Head of Fixed Devices, Connectivity & Services most recently. He has not confirmed his next role, and said he will take a "few months off" before taking on a new position outside of the Group.
Nicole Offergeld, Director of Entertainment Sales at sports marketing agency Endeavour Content, joined Vodafone Germany as Head of Broadcast & Programming.
Italy: Niccolò Doria Barbaro joined Vodafone Italy as Head of Marketing for Fibre & Convergence. He was previously Head of Marketing for Sky Wi-Fi at Sky Italia, a role he held in tandem with a co-founder position at Ticketeasy, a ticket trading marketplace that received pre-seed funding from venturer Invitalia.
Chiara Sambi, Technology Governance & Demand Manager at Vodafone Italy, was named Head of Network Development Strategy, Governance & Transformation.
Spain: Vodafone Spain Strategy Director Teresa Bujalance pivoted to become Head of Consumer Products & Services. Pilar Marzo Peligero took over from Bujalance. The former Brand Strategy Manager and Consumer Business Unit Project Manager was named Head of Strategy at the operator.
Pablo Gutierrez de Cos moved to Vodafone Spain's Business unit as Sales Director. He was previously Global Account Manager at Vodafone Global Enterprise, where he spent the past eleven years.
UK: Vodafone UK Digital Portfolio Manager Adèle Gerry pivoted to join the Digital Engineering Leadership team and was named Head of Digital Consumer & Small Office/Home Office (SoHo) Portfolio.
Akbar Mahomed was named Head of Operational Design & Transformation in Vodafone UK's Digital and IT domain. He was previously Head of Consumer Application Operations.
Dave Mojarab, Mobile Propositions & Product Lead at Vodafone Business in the UK, was named Head of Digital Product. On his appointment, he flagged a number of vacancies in the Product and Data/Analytics teams at Vodafone Business.
Heba Mukhles, Senior Manager, Product & Transformation for Product Lifecycle Management at Vodafone Business in the UK, was appointed Head of Internet of Things Portfolio and Lifecycle Management.
James Paton was appointed Head of Sales & Marketing for Vodafone UK full fibre broadband, a step up from his role as Senior Product & Proposition Manager.
Karen Thorpe, Legal Counsel at Vodafone Business in the UK, had a tweak to brief to become Head of Legal.
EU Cluster: Tania Lee, Head of Network Operations at Vodafone Ireland, stepped into a Europe-wide role as Head of Network Service Management for Vodafone's EU Cluster markets, which include Albania, Czech Republic, Greece, Hungary, Ireland, Portugal, Romania, and Turkey. In the new position, Lee will develop and deliver "harmonised" service management practices across the cluster.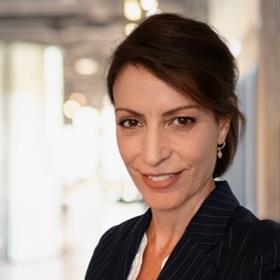 EU Cluster — Czech Republic: Zohar Weitz was named Director of Consumer at Vodafone Czech Republic, having moved from a regional position as Head of Commercial for Vodafone's EU Cluster and Egypt. Weitz replaced Quique Vivas, who switched to Vodafone Greece in 2021 where he was named Director, Consumer Commercial.
EU Cluster — Greece: Vodafone Greece Head of SoHo & Small- and Medium-size Enterprises (SME) Yannis Ghikas was named Chief Strategy Officer at Kristelcom Group, a Greece- and Cyprus-based conglomerate co-owned by AVE and BP Communications, with subsidiaries including satellite service provider Globalsat and telecoms kit supplier Teleunicom. Ghikas' departure from Vodafone Greece leaves a space at the top of the SoHo/SME team, a market which is of growing interest for all the Group's European OpCos at present.
EU Cluster — Ireland: David Harney joined Vodafone Ireland as Head of Supply Chain Management and Country Manager. He moved from Vodafone Group's procurement centre Luxembourg, where he was Head of the Procurement Programme with a focus on the Liberty Global integration and Tech2025 transformation initiative.
EU Cluster — Romania: Laura Spataru was named Director of Consumer Sales at Vodafone Romania, having moved from rival Orange. Although most recently she was Director of Europe Sales & Distribution at Orange Group, she was previously Head of Retail for Orange's Romanian operation.
Valentin Tapu, Vodafone Romania Director of Network Operations, took on an additional, Europe-wide role as Head of Core IP Operations for Vodafone's EU Large Markets. He has held on to his local Vodafone Romania position in tandem.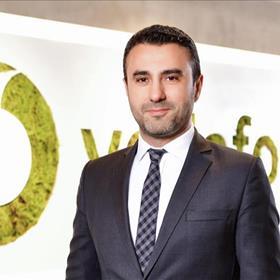 EU Cluster — Turkey: Muhterem İlhan, Head of Contracts at Vodafone Turkey, was appointed Head of Legal at the OpCo.
Levant Gemici was named Chief Customer Operations, Strategy & Wholesale Business Officer at Vodafone Turkey, a very slight change to the brief which saw him added to the OpCo's Executive Committee in early-2021. He was previously Chief Business Development, Strategy & Wholesale Business Officer.
Africa
Vodacom Group: Vodacom Group's in-house IoT specialist IoT.nxt named Trevor DeLew Senior Vice-President for Sales, North America. DeLew joined from SAP's National Security Services arm, which handles services solutions provision for US enterprise and public sector customers. He was VP for Secure Cloud Sales at the outfit. He reports to Eric Steller, named President of IoT.nxt's US office in mid-2021. At the time, IoT.nxt CEO Shane Cooper noted that "several projects" are currently underway in the USA. The IoT specialist established its office in the country in 2018. DeLew and Steller last crossed paths in the mid-2000s at US-based digital transformation solutions provider PTC, Steller as a Strategic Account Manager before he let in 2011, while DeLew stayed on for two more years to become Director of Business Transformation.
DRC: Pamela Ilunga Lukoki was appointed Deputy Managing Director a Vodacom DRC (Democratic Republic of Congo), where she was previously Managing Executive for Human Resources, covering a remit that included HR, facilities management, and health and safety. The OpCo named a new Managing Director last year in Khalil Al Americani, formerly Chief Commercial Officer.
Ethiopia: Safaricom Telecommunications Ethiopia (STE) continued to build out its leadership team under CEO Anwar Soussa as the startup operation seeks to hit the ground running. Among the latest confirmed appointments was Makena Caroline, named sub-lead of Legal & Regulatory. She, like most of STE's team at present, is a Safaricom transfer. She was Digital Manager for Self Service Channels at the Kenyan operator. Karimi Ruria is no different. Named Head of Regulatory & Public Policy at STE, she was previously Senior Public Policy Manager at Safaricom. Jacquiline Materu, appointed Executive Head of Public Relations & Communications, joined from Vodacom Tanzania, where she held the same title.
Lesotho: Sepinare Lenkoe joined Vodacom Lesotho as Head of Strategy. He joined from local insurance provider Metropolitan Health, where he was General Manager.
Lisemelo Ramafikeng was appointed permanent Executive Head of Vodacom Lesotho's Enterprise Business Unit, a role she has held on an interim basis since September 2020.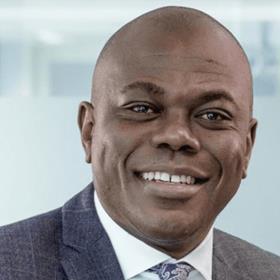 Mozambique: Vodacom Mozambique named Simon Karikari Chief Executive. He joined from Tigo Tanzania, where he was Managing Director. He left Tigo as early as September last year, weeks after his Vodacom Tanzania equivalent Hisham Hendi announced his exit, sparking initial rumours in the local press that Karikari might take Hendi's spot. Tigo is yet to find a replacement. At Vodacom Mozambique, Karikari appears to have replaced Managing Director Jerry Mobbs, who has been in the top-seat since 2012. His departure has not been confirmed.
Sout Africa: Yashika Satgoor joined Vodacom South Africa as Executive Head of Ventures & Business Partnerships. She was previously Head of Strategy & Retentions at IT services company Gijima, and spent time at Vodacom rival MTN South Africa prior to that.
Ecosystem
Alessandro Schiffini was named VP of Sales for Italy and Vodafone Global Enterprise at cloud software provider DriveNets. DriveNets was named a supplier "to watch" by OpenBNG, a Telecom Infra Project initiative backed by Vodafone Group focused on disaggregating the broadband network gateway.

Joseph Purnell is a Staff Reporter for TelcoTitans, contributing telecoms news analysis since 2019 as part of the TelcoTitans Editorial team.