Former Vodafone OpCo's new managers say unravelling of legacy IT snarl‑up remains a work in progress and "fairly challenging".
"High‑performance" business reset expected to deliver big earnings lift in current FY and beyond.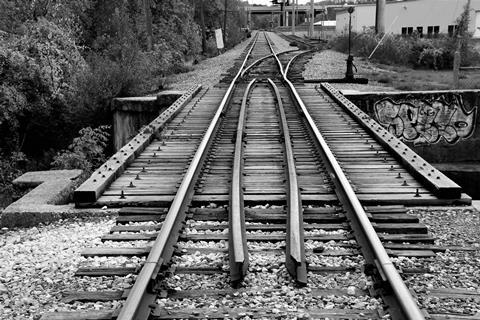 Vodafone New Zealand's co‑owner Infratil said the operator continues to press on with a "challenging" programme to unclog the technical and organisational bottlenecks it inherited from its 2019 change in ownership (Vodafonewatch, #174).
Jason Boyes, the infrastructure investment fund's new chief executive, told shareholders that the operator still faced a "large number of in‑flight initiatives to complete the separation of Vodafone New Zealand from the Vodafone Group mothership". Implementation of Vodafone NZ's 'digital telco'-focused "Simplicity" strategy remains a "fairly challenging programme", he said, adding that it "has a lot of focus from the team".
Speaking during Infratil's Annual Shareholders Meeting last week, Boyes predicted that the operator "should start to see fruit" from the overhaul in its next financial year (April 2022–March 2023/FY22–23). The streamlining of Vodafone NZ's systems and processes is expected to "deliver margin and other benefits over the medium term", he assured.
Helped by a broader savings focus, Boyes said Vodafone NZ remains "on track" to deliver double‑digit growth (c.10.5%) in earnings during FY21–22, as forecast by Infratil at its annual results announcement in May. The rise was "mostly coming from strong performance in contract mobile and continued strong cost control", he added.
Auckland squad
Vodafone NZ's business refresh forms part of what Infratil has described as a plan to "reinvigorate" the operator following its shift from Vodafone's stewardship and into local ownership. Coming out from under the London-based Group's wing will enable it to pursue a "100% New Zealand-focused strategy", it has suggested. A high‑profile part of the revamp has seen Vodafone NZ working to "stabilise" and modernise the IT estate inherited from before its 2019 sale by the Group. This — despite multiple past 'efficiency' initiatives at the operator — was said to have seen it interfacing with customers through as many as four different stacks. It also necessitated "separating" the telco from Vodafone Group systems and processes — a challenge that has presumably been softened by the Partner Markets arrangement it formed alongside the 2019 takeover, enabling Vodafone NZ to preserve links with various Group operations and the Vodafone brand. Beyond IT, Vodafone NZ has been "rewiring" its operating model — including via a commercial reorganisation and downsizing plan that came to light in February (Vodafonewatch, #194) — as well as by betting on fixed-wireless access services and upping focus on the contract mobile, enterprise, and ICT segments. At the Annual Shareholders' Meeting, Infratil assured that ongoing investments in "organisational health" and a "high-performance culture" were leading to improved productivity at Vodafone NZ.
Sky's the limit on deal-making
Elsewhere during the Annual Shareholders' Meeting, Infratil executives played down a return of M&A to the Vodafone NZ agenda. Boyes, for example, dampened any expectations of a sale of Infratil's 49% stake in the business, saying "we see this asset being in the portfolio for some years to come".
Chairman Mark Tume, meanwhile, said he was "incredibly bullish on Vodafone", and replied "short answer, no" to a question on whether the operator could revisit a merger with broadcasting partner Sky Network Television, should regulators who blocked a deal back in 2017 prove more amenable (Vodafonewatch, #158). Marko Bogoievski, CEO of Infratil's manager Morrison & Co., and Boyes' predecessor, noted that Vodafone NZ had "tacked" towards a content aggregation play since the Sky deal's collapse, and a revived merger plan was "definitely not on the agenda".
" At the moment, I think we're just trying to improve [Vodafone NZ's] core underlying network infrastructure, IT capability, customer experience, and build our network position in this market, and that's the focus. "

— Bogoievski.
Infra rejig
There remained strong indications that network sharing and outsourcing remain of interest to Vodafone NZ. Boyes noted suggestions of an "openness to shared ownership of network assets" at rival Spark, adding that "we've said since the first day we made this investment that … we support that sort of thinking".
He also highlighted Vodafone NZ's ongoing collaboration with Spark and further competitor 2degrees on site sharing through their Rural Connectivity Group joint venture, initiated in 2019. Vodafone NZ CEO Jason Paris said earlier this year that the operator was "actively" assessing "long‑term infrastructure asset monetisation opportunities".

Richard Agnew is Group Editor at TelcoTitans.