Vodacom South Africa tests used Edgecore‑based DCSG product running Infinera software.
Vodafone's Rossi highlights move to create a "diverse supply chain".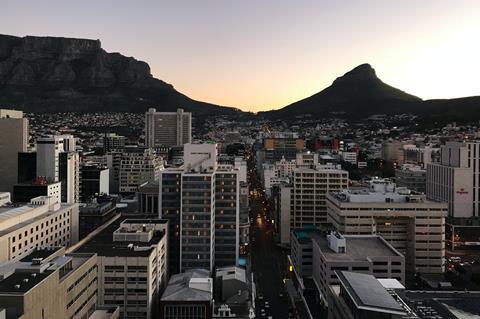 Vodafone started commercial trials for Disaggregated Cell Site Gateways (DCSG) in South Africa, highlighting Edgecore Networks and Infinera as two key suppliers.
It appears that Vodacom South Africa has been conducting DCSG lab trials over the past six months, testing technical specifications that were developed within the Open Optical & Packet Transport (OOPT) project group of the Telecom Infra Project (TIP).
During the six‑month trial, Vodacom tested a product based on hardware from Edgeware and a network operating system from Infinera. It was not made clear if this product is now being deployed for the commercial trial, although it would seem a strong possibility.
The commercial trial aims to gauge how the DCSG product performs in live 4G and 5G network environments, and its ability to interoperate with kit from Vodacom's current radio access network (RAN) providers. According to TIP, the DCSG will "manage commercial traffic in urban, rural and ultra-rural areas".
Vodacom South Africa has most ostensibly been tied with Nokia when it comes to mobile network rollout. Eva Rossi, Head of Transport Product at Vodafone, said that proving the commercial viability of TIP's DCSG will "help create a more robust and diverse supply chain, benefitting the global telecoms industry".
According to Rossi, who is also a co‑leader of the DCSG sub‑group within OOPT, the DCSG product has "shown very promising results and we are very pleased by the positive response from the industry so far".
Beyond South Africa, Kenya-based Safaricom — which sits within Vodacom Group — has also highlighted interest in disaggregated cell site gateway products and other network kit, kicking off an assessment of prospective service and technology partners. Vodafone has regularly flagged rural access in African and other developing markets as a key initial use‑case for open and disaggregated network kit, trialling open RAN systems in Democratic Republic of Congo, Ghana, India, Mozambique, South Africa, and Turkey (Vodafonewatch, #187 and passim).
Spreading disaggregation
DCSG's first specifications were published in 2018 and Vodafone, Telecom Italia, and Telefónica announced the results of requests for information (RFI) for the project at Mobile World Congress 2019 (Vodafonewatch, #166, #173, and #185).
The chosen hardware suppliers were Alpha Networks, Delta Networks, and Edgecore. Software winners were ADVA Optical Networking, IP Infusion, and Volta Networks.
Although not included in this line‑up, Infinera unveiled its TIP‑compliant DCSG solution in partnership with Edgecore at MWC 2019. In November that year, Telefónica announced the commercial deployment in Germany of a DCSG product from Edgecore and Infinera.


Anne Morris is a freelance journalist, editor and translator. She has been working as a reporter and news analyst for TelcoTitans and Market Mettle since 2016.