Czech Technology office vacated by Zíka and separated as per Europe‑wide model.
Vodafone Portugal sticks to traditional model with CTO swap after Nascimento exit.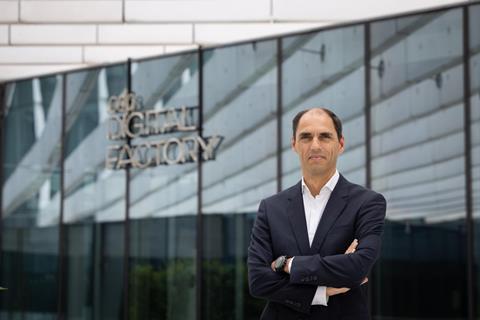 Chief technology officers at Vodafone Czech Republic and Vodafone Portugal announced their exit as part of the Group's ongoing reorganisation of tech functions across Europe.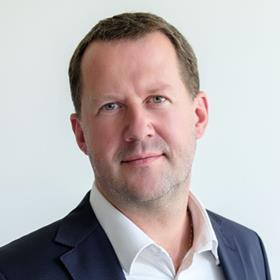 The moves pave the way for Vodafone's favoured split‑Technology model to spread to the Group's Czech business, but the Portuguese OpCo has opted for a straight swap in the CTO spot.
Czechs follow Group's lead; Portugal goes traditional
At Vodafone CZ, the responsibilities of outgoing CTO Milan Zíka have been split. In a note to TelcoTitans, the OpCo confirmed that Zíka will not be replaced directly, but rather two vice‑president positions had been created. Petr Brunclik, former Chief Operations Officer at Slovenian banking and financial group NLB, has been named VP, IT. The Networks VP position remains vacant.
Zíka, CTO at the OpCo for five years, has left to found MiniLiving. He has not confirmed what services the newly established company provides. Zíka's first senior roles were at T‑Mobile CZ, where he rose to VP, IT before moving to become T‑Mobile Poland's Chief Technology & Information Officer. He switched allegiances to join Vodafone CZ in 2016.
In Portugal, CTO João Nascimento confirmed his departure from the Group. Contrary to the Czech split, he has been directly replaced by Paulino Corrêa, former Head of Services Design & Development Engineering at Vodafone Group. Speaking to TelcoTitans, Vodafone Portugal said Corrêa will take on Nascimento's entire Technology function.
Nascimento joined Lisbon‑based energy operator EDP to lead its Digital Global Unit, responsible for digital transformation. He has spent the past two decades between Vodafone Group, Vodafone Portugal, and Vodafone Spain in a host of senior technology roles.
Since the split structure was announced in late‑2020, a handful of OpCos have rejigged to accommodate. Chief networks officers have been named in Albania, Germany, Hungary, Ireland, Italy, Spain, and the UK (Vodafonewatch, #196 and passim). Single Technology functions remain at the rest, however, indicating that the transition — initiated by Scott Petty and Alberto Ripepi's appointments to Group‑level Digital & IT and Networks role, respectively — is not yet finished.
Czech ExCo changes run deep
It is worth noting that Zíka's departure from Vodafone CZ reflects something of a changing of the guard at the OpCo's Executive Committee. He is the third ExCo member to leave in as many months, following Carl Clarke, Director of People & Property, and Jonathan Rutherford, Head of Enterprise.
Clarke, who joined Vodafone CZ from Centrica in 2014, told TelcoTitans he will return to the UK as Global Director for Talent, Learning & Skills in September. Magdaléna Wavle was appointed in his place in Prague, having stepped up from her previous role as Head of Talent & Capability.
Rutherford, who led the operator's Enterprise Business Unit until July, when he was replaced by former Commercial Operations Director Veronika Brázdilová, is now at Vodafone's Australian JV TPG Telecom as Group Executive, Enterprise & Government.

Joseph Purnell is a Staff Reporter for TelcoTitans, contributing telecoms news analysis since 2019 as part of the TelcoTitans Editorial team.