Ericsson, Huawei, and Qualcomm in supplier mix.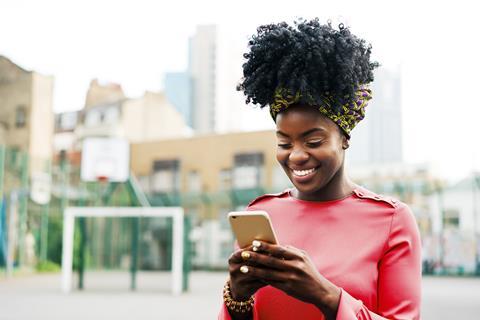 In one of its "perspectives blogs", Vodafone expressed optimism that dynamic spectrum sharing (DSS) technology can deliver on its promise of enabling speedier and wider 5G coverage. While the re‑allocation of spectrum for the next generation of cellular standards, through 2G, 3G, and 4G has historically been an "extremely slow… [and] expensive process", Vodafone claimed that with DSS, "this can be done overnight with a simple software upgrade".
Underpinning the optimism was a "significant 5G milestone" achieved at the Vodafone Innovation Lab in Düsseldorf, Germany. In collaboration with Ericsson, Huawei Technologies, and Qualcomm, Vodafone Germany demonstrated a DSS combination using two low‑band frequencies: 700MHz and 800MHz. Airwaves at 800MHz were used as the "anchor band", while 700MHz resources were shared dynamically between 4G and 5G on a non‑standalone 5G device.
Vodafone hailed the demonstration as a world first. Previous 5G DSS demos — notably in the USA, where AT&T and Verizon Wireless are ardent supporters of the technology — have typically combined low‑band and mid‑band spectrum. China Mobile was also said to be examining the technology's potential.
Gabriel Brown, Principal Analyst at Heavy Reading, thought it significant that Vodafone was exploring dynamic allocation of 5G spectrum resources between two low‑band frequencies. This was a useful development for operators without mid‑band spectrum and which still require broad 5G coverage outside urban areas, he noted.
The goal of DSS, as its name suggests, is to enable operators to seamlessly and dynamically allocate spectrum resources. With DSS, airwaves do not need to be rigidly restricted to one radio access technology (RAT). Low‑band frequencies assigned for LTE, for example, could be dynamically allocated to 5G New Radio as and when demand arises. As two RATs share spectrum, operators can roll out 5G further with fewer base stations by tapping into lower frequencies. Moreover, as there is no need to clear airwaves used for 4G traffic, operators have the opportunity for much speedier 5G deployments.
DSS has critics but treat claims with caution
Not all operators are as enthusiastic about DSS as Vodafone.
Neville Ray, President of Technology at T‑Mobile US, has been taking pot shots at rivals AT&T and Verizon Communications for apparently positioning DSS as a sort of magic bullet to increase bandwidth portfolios. He has cast doubt on DSS' ability to deliver in the near term, recently describing the technology as immature and with "challenges". He spoke of delays from "major vendors", and predicted that 2020 will be a "tough… year" for the DSS ecosystem.
Ray is not entirely neutral in his assessment of DSS development, however. T‑Mobile does not have the same level of incentive to progress DSS as its rivals because it has a glut of "unencumbered" 600MHz spectrum. It is in the operator's interests to see DSS stall.
Additionally, there is recent evidence — aside from the Vodafone demo in Düsseldorf — of solid progress.
September 2019: Ericsson and Qualcomm conducted what they claimed was the world's first 5G data call using DSS on a frequency division duplex low‑band platform (unspecified). Commercial hardware and software were provided by Ericsson Radio System and its constituent Ericsson Spectrum Sharing product; the mobile test device was powered by Qualcomm's Snapdragon X55 5G Modem‑RF System. The DSS 5G data call took place at Ericsson's lab in Ottawa, Canada.
November 2019: working with Ericsson and Qualcomm, Verizon performed what it claimed was a successful DSS trial. The proof‑of-concept demonstration took place at the Swedish supplier's lab in Richardson, Texas. Although Verizon has a millimetre wave (mmWave) focus for 5G, the operator believes DSS can supplement mmWave deployments and accelerate the deployment of the next‑gen tech in low‑ and mid‑band spectrum.
December 2019: Switzerland's Swisscom and Australia's Telstra clubbed together with Ericsson and Qualcomm to conduct an international DSS 5G data call over unspecified low‑band FDD spectrum, Chinese manufacturer OPPO provided pre‑commercial 5G smartphones. OPPO is apparently the first 5G device manufacturer to implement Ericsson Spectrum Sharing for its smartphones.