State-funded research group ties with VfIr to explore potential of emerging technologies on behalf of Irish manufacturing sector.
Like other Vodafone deployments, 5G install uses hardware from Ericsson.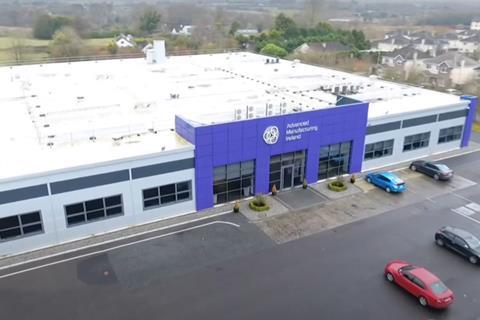 Vodafone Ireland (VfIr) won a tender to deploy a private 5G network at Irish Manufacturing Research's (IMR) Mullingar research and development (R&D) facility in Country Westmeath, Ireland.
The deployment — framed as the "first" of its kind in Ireland — uses VfIr-owned spectrum and is supported by 5G equipment supplied by infrastructure vendor Ericsson, including its "plug-and-play" Ericsson Industry Connect platform. The network will facilitate the "investigation and development" of industrial use-cases.
IMR is focused on augmented and virtual reality (AR/VR) solutions, and automating production lines and robotics. Niall Aughney, Director of Digitalisation, Industrial Internet of Things (IoT) and Industry 4.0 at IMR, said IMR will evaluate emerging technologies and "identify industrial use-cases where 5G can add a quantifiable value (to manufacturing)".
The announcement disclosed that the research group will share its findings with Ireland's "manufacturing community" and help the latter scale up and adopt "future-focused processes … to stay competitive". The network's high-penetration connectivity and ultra-low latency is also expected to "open up a new class" of IoT applications that enable businesses to control in-house machinery in real-time, thus boosting productivity and operational efficiency.
IMR — in which the Irish government is investing €23.5m (£20.4m) over five years (2020–2025) — falls under the auspices of Ireland's Technology Centre Programme, a joint initiative between state agencies Enterprise Ireland and IDA Ireland, spanning nine locations. The scheme supports the digital transformation of Ireland's manufacturing sector, which in turn spans numerous industries (chemicals, electronics, engineering, food and drink, and pharmaceuticals are earmarked as "strategically important"). According to a relatively recent report released by the Department of Enterprise, Trade and Employment, Ireland's manufacturing base — framed as a "central pillar" of the country's economy — employs 227,000 people.
Ericsson helps open doors
5G-enabled factories appear to be a priority use-case for the network tech (an emerging growth area for the operator — Vodafonewatch, #182 and passim). Vodafone spectrum was also used in 2020 to install a 5G private network at Ford Motor Co's R&D facility in Essex and at the Easington gas facility of Centrica Storage (Vodafonewatch, #188). Both deployments were supported by Ericsson. In collaboration with the vendor, Vodafone Germany has also provided electric carmaker e.GO Mobile with private 5G network solutions to automate manufacturing.
Elsewhere, Ericsson is Deutsche Telekom's exclusive partner and strategic ally on private enterprise networks, and has supported deployments — whether pilots or full launches — in Austria, Croatia, Czech Republic, Germany, Greece, Hungary, and Slovakia (Deutsche Telekomwatch, #101 and passim). Ericsson has also played a key role in private network deployments within the Telefónica footprint (Telefónicawatch, #141 and #147).

Sam Patterson is a Staff Reporter for TelcoTitans, contributing telecoms news analysis since September 2020 as part of the TelcoTitans Editorial team.