Facebook features among consortium pals.
Sign Vodafone Carrier Services has not been forgotten.
Continent's existing long‑distance networks, including those co‑owned by Group, seen as inadequate.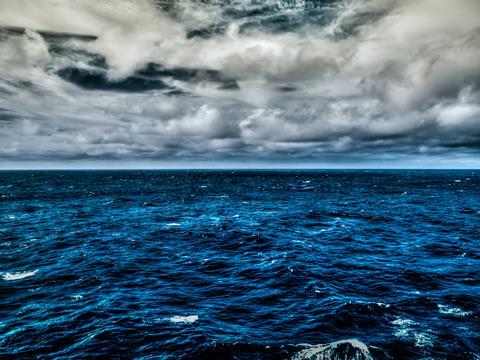 Vodafone made a rare expansive move in the international bandwidth arena by flagging backing for an eight‑company consortium that aims to build a new submarine network connecting 23 countries in Africa, Europe, and the Middle East.
Expected to go live in 2023–2024, the 37,000km‑long 2Africa system will be designed to support up to 180Tbps on key parts of the network, and feature 21 landings in 16 countries. The system will also connect with other subsea cables via east Africa for expanded connectivity to Asia.
The aim of the project is to vastly improve connectivity for the Africa continent, and support "fast‑growing capacity demand" in the Middle East. The new system is expected to deliver more than the total combined capacity of all subsea cables serving Africa today (which include the Vodacom Group-backed Eastern Africa Submarine Cable System and West Africa Cable System, and part‑Safaricom-owned East African Marine System).
Another Facebook connectivity move
Vodafone's co‑investors include some familiar running mates, including:
Former Group investment China Mobile International.
Facebook, which remains a co-opetive enigma for Vodafone and other operators, making various moves in the telecoms space that threaten Group interests (as seen recently with investment in India's Reliance Jio — see separate report) while at the same time emerging as a prospective partner of Vodafone on African projects — including being seen at one point as a possible buyer of payments business M‑PESA (Vodafonewatch, #148).
Vodafone Egypt (VfEg) co‑parent Telecom Egypt.
Saudi Telecom Company, which is in the process of buying Vodafone's VfEg stake (Vodafonewatch, #184–#186).
Also supporting the project are MTN GlobalConnect, Orange, and West Indian Ocean Cable Company.
Alcatel Submarine Networks (ASN) has been appointed to build the system. ASN is to use its new SDM1 technology, which purportedly enables deployment of up to 16 fibre pairs, instead of the eight fibre pairs featured in older networks.
Bharti Airtel also appears to be involved. The 2Africa parties and Airtel have apparently signed an agreement with Telecom Egypt to provide a "completely new crossing linking the Red Sea and the Mediterranean".
One more for the pile
The network will add to the multiple submarine and terrestrial cable interests (co‑investments and access relationships) inherited by the Group from its Cable & Wireless Worldwide acquisition of 2012 (Vodafonewatch, #103).
Among many others, these include the Apollo Submarine Cable System (connecting USA to Europe); Bay of Bengal Gateway (India, South‑East Asia, Sri Lanka, Singapore, and the Middle East); Europe India Gateway (Europe, Middle East, and Africa); and Tasman Global Access (New Zealand to Australia).
This latter system, which went live in 2017, is the last ostensible investment Vodafone made in a new submarine cable project (Vodafonewatch, #154).
A vote of confidence in both VCS and Africa
The move could be read as a sign of Vodafone commitment both to Vodafone Carrier Services (VCS), the Group's international connectivity arm (which has previously been mooted as a possible spin‑out), and Africa — where the operator has been recalibrating its presence under Vodacom Group, albeit without much comment on long‑term vision.
Nick Gliddon, Director of VCS, noted in a blog post that just 39.3% of Africans are connected to the internet, behind the global average of 58.8%, according to Internet World Stats. Internet penetration rates are said to range from 4.7% in Western Sahara to 87.2% in Kenya.
Vodafone at the SHARP end
According to Gliddon, Vodafone chose to define its investment in 2Africa under the SHARP banner, in honour of Vodafone's longest serving employee Rick Perry (System Honouring the Achievements of Rick Perry). Perry was previously head of International Network Planning at C&WW. He is currently Head of International Network Development at Vodafone.