OpCo's divestment bulks-up INWIT portfolio, as TowerCo continues spending spree.
INWIT to equip portion of new assets with IoT capabilities in "smart road" drive.
Acquisition expected to be green-lighted before end-2021.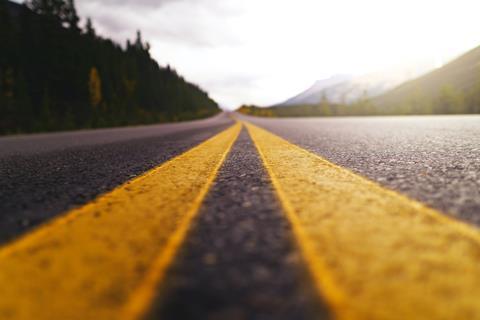 Vodafone Italy and Infrastrutture Wireless Italiane (INWIT) agreed a deal that will see the telco offload a tranche of its wireless infrastructure assets, subject to contractual clearance and regulatory approval.
The prospective sale involves the transfer of a Vodafone business unit that oversees 700 radio sites along 1000km of major roads and motorway tunnels. It also includes 40 distributed antenna system (DAS) units installed in "important", albeit unspecified, hotels, offices, sports facilities, and stadiums.
INWIT is to hand over €70m (£59.6m) for control of these assets, with the acquisition expected to close before 31 December 2021.
On completion, Vodafone's Italian operation will continue to lease these sites, with INWIT implementing a "multi-tenant" infrastructure-sharing model enabling other operators to serve drivers on highways.
Assets located along highways will undergo certain "technological adaptations" as part of a 'smart road' project supporting public utility services. This is intended to enable Internet of Things (IoT) applications, among other things, providing authorities with a fuller picture on the status of road infrastructure for maintenance purposes.
INWIT — the TowerCo joint venture between Vodafone's Vantage Towers and Telecom Italia — framed the move as an important plank of its 2021–2023 Business Plan, focused on transformation. Cumulative investment of €600m within the specified period will be geared towards advancing rollout of next-generation technologies such as 5G and IoT, as INWIT positions itself as a key enabler of digitalisation in Italy (Vodafonewatch, #188). In support of its endeavours, it recently received a €250m loan from the European Investment Bank.
The TowerCo has flagged a surge of activity around small cell and DAS deployments of late, which is one of its key business drivers. This has seen INWIT commit to bringing multi-operator coverage to a number of healthcare facilities, Milan's underground-railway network, and a business headquarters in northern Italy (Vodafonewatch, #188, #192, #196, and #198).

Sam Patterson is a Staff Reporter for TelcoTitans, contributing telecoms news analysis since September 2020 as part of the TelcoTitans Editorial team.