Cautious move into fixed wireless with limited, rural-focused deployment.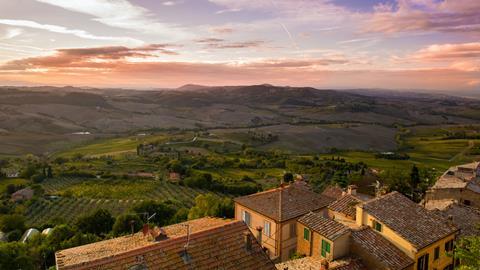 Vodafone took another step into the fixed wireless access (FWA) solutions space with the release of a new, rural-focused service in Italy.
The Vodafone Italy (VfIt) offering is said to be based on a hybrid, fibre/wireless‑based system and to provide homes in around 2,000 under-served municipalities areas with two services offering downlink connections of up-to-30Mbps and up-to-300Mbps, respectively. The Casa Wireless- and Casa Wireless+-branded propositions are targeted at areas where "ultra-broadband" services are not present, and appear 5G-based from VfIt's website.
The OpCo presented the new services as another "important element" in its GigaNetwork broadband strategy, which has thus far been largely urban-focused, and enabled through in‑house fibre assets and VfIt's partnership with next-generation network player Open Fiber (Vodafonewatch, passim). VfIt's 5G network has also been primarily urban-oriented so far, with availability in five cities at May 2020.
No fixed plan
The move adds to a smattering of existing investments by Vodafone in FWA, including 4G and 5G GigaCube offerings offered by Vodafone Germany and Vodafone UK (alongside Huawei Technologies). Vodafone Ireland has trialled 5G FWA with Ericsson, and Vodafone Spain demoed a Huawei system at 2019's Mobile World Congress (Vodafonewatch, #171 and #173).
The Group has not really yet provided a nailed-on position regarding 5G FWA plans, despite the strong interest shown by (high-band enabled) operators in other regions, the increased onus on fixed broadband services brought about by COVID‑19 lockdowns, and ongoing political pressure around service availability in rural areas (Vodafonewatch, #156, #160, and #165). At Group level, Vodafonewatch understands the operator is currently preparing a commercial strategy for the deployment of FWA products across multiple European markets, but the scope and ambition of the plan is yet to emerge, and it remains unclear how OpCos will position the offerings around existing cable and fibre interests.