Vodafone takes minority stake in US-based satellite venture AST & Science.
Rare (and sizeable) outlay by Group's Vodafone Ventures unit.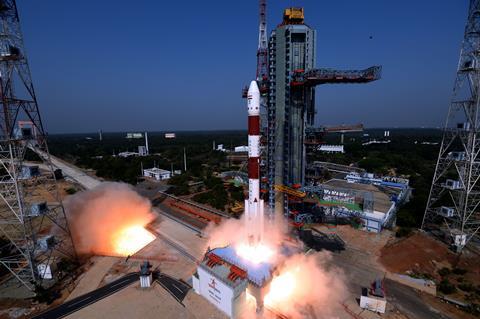 Vodafone has taken a minority stake in US-based satellite venture Avellan Space Technology & Science (AST & Science).
The Group injected £19.8m (€23.2m) into the business during the latter part of 2019, according to a regulatory filing by startup investment arm Vodafone Ventures (VfV).
The significant size of the outlay could be a suggestion of revived activity at VfV, which has tended to sit on its hands regarding tech investments in recent years, as rivals such as Deutsche Telekom (DT) and Telefónica  have spent aggressively.
Beyond AST & Science, the unit's portfolio has dwindled to around ten technology investments, including Affirmed Networks, Cellera, Finsphere, Flybits, and VisionOSS.
Eyes on the sky
Set up in 2017 by industry veteran Abel Avellan, AST & Science plans to build and launch numerous "ultra-small" low-earth orbit (LEO) satellites, in order to enable a "variety of defence and commercial applications". It launched its first satellite in 2019, to act as a testbed.
As well as VfV, the business has received backing by Cisneros, a Hispanic market-focused investment group. Though Cisneros is not overtly focused on the space industry, its Cisneros Media investment arm has interest in telecoms and connectivity. This latest move appears to be its first foray into the market.
AST & Science is the most recent venture of Avellan, who has seen success in leveraging engineering expertise, in particular with Florida-based EMC (Expanding Mobile Connectivity), which he founded and then sold in 2016.
Sats back in fashion
Telcos have recently been showing interest in high-altitude, as well as ultra-small, LEO satellite communication platforms, with: DT investing in Stratospheric Platforms and partnering the now SkyFive-supported European Aviation Network (Deutsche Telekomwatch, #88 and passim); Telefónica Peru now utilising Google's Loon balloons to provide connectivity to remote regions (Telefónicawatch, #139); and Vodafone demonstrating 5G-associated LEO-based backhaul with Canada's Telesat and the University of Surrey (Vodafonewatch, #182).
Competition to bring inexpensive connectivity to hard-to-reach geographies is heating up with the entry of non-telco players. Most notably, Elon Musk's SpaceX has launched another 30 LEO satellites in 2020 already, building on the Starlink network, which aims to position 1,000 satellites in the earth's orbit.
The coming proliferation of LEO satellite constellations has led to environmental concerns being raised, over both light pollution from working satellites and space junk from failed launches.