Nokia lands five‑year deal in Australia's post-Huawei landscape.
Berroeta lauds the Finnish vendor's "advanced 5G roadmap".
5G launch slated by 30 June 2020.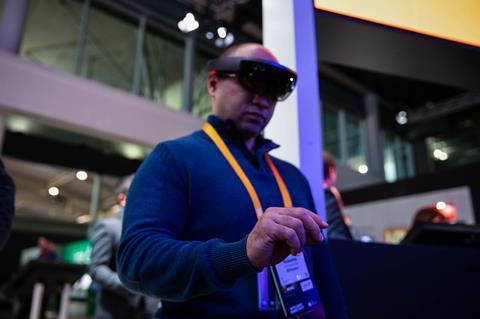 Vodafone Hutchison Australia (VHA) announced that Nokia, a longstanding network partner, will provide base stations and antennae for its initial 5G rollout. The aim is for a limited commercial launch in the first half of 2020.
Iñaki Berroeta, Chief Executive (CEO) at VHA, lauded what he saw as the Finnish vendor's solid credentials when it comes to 4G upgrades and, by implication, its ability to leverage its LTE core for 5G.
Although there was no explicit mention of non-standalone 5G New Radio (NSA 5G NR), which uses LTE as an 'anchor' network, it seems likely VHA is deploying that tech rather than a standalone 5G core. Berroeta said Nokia — which along with Ericsson, Nokia supplies VHA with 4G network cores — was in the "best position to ensure a seamless transition" between 4G and 5G. This might be interpreted as a slight against Ericsson, although Berroeta may well have been referring to those areas where Nokia supplies both NSA 5G NR and the LTE core. VHA said Nokia's involvement enabled it to "fast track" 5G.
The first group of 5G sites, slated to handle commercial traffic in the "coming months", are in and around Paramatta, a suburb in western Sydney. "With 5G devices only just starting to become more widely available, now is the right time to start rolling out 5G", remarked VHA's CEO, a little defensively. In May 2019, rival Telstra started offering 5G services in parts of Australia. Samsung's Galaxy S10 5G was the first smartphone the incumbent made available to 5G customers.
VHA began a trial roll out of so‑called '4.9G' connectivity in Paramatta during May 2018 (Vodafonewatch, #165). Suppliers were not named at the time, although Huawei Technologies, a keen advocate of the 4.9G moniker, was thought to be in the frame.
Five years for Nokia 5G
The next‑gen push in Paramatta is part of a new partnership deal between VHA and Nokia with a term of "at least" five years for procurement and delivery of 5G equipment. Federico Guillén, Nokia's President of Customer Operations in EMEA and APAC, flagged the vendor's "end‑to-end portfolio" as key in its "5G journey" with the joint venture, which began in 2016. The five‑year agreement incorporates Nokia's 5G RAN, IP/optical and microwave equipment, network deployment and managed services, as well as software. VHA deemed Nokia to have an "advanced 5G roadmap".
Huawei fade out
Berroeta alleged in an interview with the Sydney Morning Herald that a decision by Australia's government to ban Chinese suppliers from supplying 5G network equipment, both in the access and core segments, had hit the telecoms sector hard (Vodafonewatch. #168 and passim). "What is clear is that, at one point, we were ahead on 5G rollout, and the decision led by government to ban Huawei has definitely set us back twelve months", adding that "we have to catch up".
Berroeta confirmed there will not be any "cross-systems" between Nokia and Huawei at the sites where 5G is installed.
It is not exactly clear why this apparent hold-up has occurred, howerver. As its core network suppliers are Ericsson and Nokia, VHA has not been really put out by the ban. If authorities decided it was unacceptable to have a Huawei-supplied 4G core network to support NSA 5G NR, the OpCo would clearly be unaffected. Berroeta nonetheless implied that VHA had Huawei 4G base stations. "As we implement 5G, we will be switching Huawei products to Nokia", he said (again, with no mention of Ericsson).
Nonetheless, the decision to bar Huawei clearly impacted VHA's planning, as well as throwing into disarray the mobile expansion strategy of TPG Telecom, VHA's putative merger partner (Vodafonewatch, #172).
A court decision on the proposed merger between VHA and TPG is expected in or around February 2020 (Vodafonewatch, #181). One issue vexing authorities is whether TPG was genuine in its early‑2019 decision to halt standalone mobile expansion plans for strategic and financial reasons, or was merely attempting to game the Australian Competition & Consumer Commission in a bid to secure the deal's approval.