VHA and partner TPG focus on self-deprecation.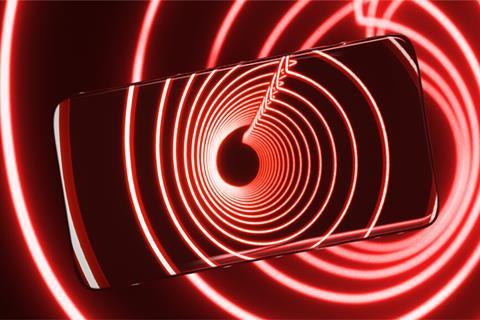 Vodafone Hutchison Australia (VHA) reiterated focus on tying down, through the courts, its potentially transformative merger with rival-cum-partner TPG Telecom.
Hutchison Telecommunications (Australia), Vodafone's partner in VHA, asserted in its latest results statement that the operator "remains committed to the merger" and continues to believe it will "increase its ability to invest in networks, new technologies, and competitive plans and products for Australian consumers". Stephen Banfield, Chief Financial Officer of TPG, said that he was "very pleased with our preparation" for Federal Court hearings on the case.
The comments came in the run-up to court proceedings initiated by TPG and VHA, in a bid to reverse the Australian Competition & Consumer Commission's (ACCC) rejection of the merger in May 2019 (Vodafonewatch, #175). The hearings began on 10 September 2019 and are expected to last around three weeks. Observers have suggested, however, that a ruling on the case may not ultimately come before Christmas 2019, and even if TPG and VHA are successful, they will still have to secure the blessing of other regulators, beyond the ACCC, after the ruling is made.
Although locally, views on TPG and VHA's chances are mixed, Vodafone Chief Executive Nick Read recently expressed optimism regarding a "good outcome" in the case, which is key to Vodafone's push to reduce financial exposure to markets outside of Europe and Africa (Vodafonewatch, #178).
Scepticism in the air
As the hearings began, local reports indicated that early arguments centred on TPG's projection of the merger as essential to enable it to make a major, facilities-based challenge in the mobile space.
The operator put mobile network investment plans on the backburner in January 2019, after the Australian authorities blocked equipment partner Huawei Technologies from supplying 5G infrastructure locally (Vodafonewatch, #172). Both it and VHA have sought to argue that this decision removes the basis for the ACCC's view that their tie-up would hurt mobile competition – the main plank of its decision to block it. However, others have questioned whether TPG's retreat is a genuine strategy or mere tactic designed to help secure the VHA deal's approval.
The ACCC's legal team was said to be forcefully cross-examining TPG Executive Chairman David Teoh over the mobile investment u-turn, leading to an entertaining exchange over a lack of paperwork on financial planning for its major investment in spectrum rights during 2017 (Vodafonewatch, #154). Teoh – who is making a rare public appearance in the case – reportedly said that the operator "didn't have time" to develop a concrete business model ahead of the rights auction.
VHA Chief Executive Iñaki Berroeta was reported to have faced questions over its own claims of reliance on the TPG merger for future viability. Berroeta was said to have been shown past documents displaying confidence at VHA in its ability to compete individually. "You paint a rather gloomy picture of VHA's enterprise business here… but this document showed it had won awards… and clients", the ACCC's representative was quoted as saying. "More awards than clients, I have to say", Berroeta is said to have retorted.