Vodafone partners with Microsoft for a Turkish TOBi version.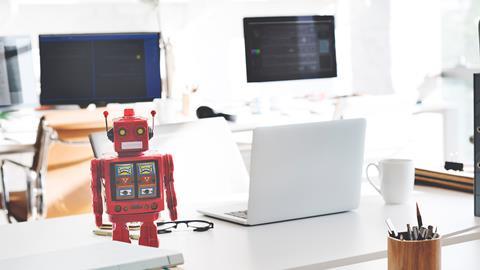 Vodafone is further advancing its 'TOBification' strategy (Vodafonewatch, #170) after reports indicated that Vodafone Turkey (VfT) plans to release the artificial intelligence (AI)-based TOBi digital assistant for automated responses to customer queries from summer 2019.
The announcement appeared on the Microsoft Telecommunications Industry Newsletter for March 2019, which in turn was posted on Slideshare.net by Rick Lievano, Worldwide Director of Industry Technology Strategy for the Microsoft Telecommunications Sector.
It seems that VfT will be working with Microsoft to develop TOBi for the Turkish market based on the latter's Language Understanding Intelligent Service (LUIS), while also relying on the expertise of Turkish engineers. LUIS was launched by Microsoft in 2017 as a cloud-based API service that is designed to build natural language into applications, bots, and Internet of Things devices through the application of machine-learning intelligence.
Murat Kansu, General Manager at VfT, said this is the first time Microsoft's LUIS has used Turkish as a factory-default language, according to the Hürriyet Daily News. He added that TOBi will initially be used for text-based exchanges with customers, followed by speech recognition in the next phase.
TOBi: going global
The TOBi digital assistant for customer support is already present in a number of Vodafone markets, including the Czech Republic, Germany, Italy, and the UK (Vodafonewatch, #155, #158, #165, #167, and #168). While the Czech, German, and UK OpCos indicated that their versions of TOBi are based on IBM's Watson technology, Vodafone Italy (VfIt) and VfT have both partnered with Microsoft. It also seems that TOBi has been piloted in Ireland and Spain.
VfIt unveiled TOBi in April 2018, and then announced in July 2018 that it was collaborating with Microsoft on the further development of the AI-based service. The aim was to reach around ten million contacts with customers-per-month by the end of 2018 through the implementation of cognitive services, business intelligence, and analytics tools from the software and computing giant. VfIt has also now integrated TOBi with the Amazon Alexa smart speaker.
Furthermore, it has since transpired that Vodafone New Zealand (VfNZ) has added TOBi to its "AI family" as a new chatbot service. The service is again based on Watson, and has been framed as "complementary" to VfNZ's existing customer service team. The aim is to add TOBi to the My Vodafone smartphone application in future.
It is not entirely clear why VfNZ chose to launch TOBi only two months after unveiling a digital assistant called Kiri, which is also based on Watson, as well as machine learning-based animation technology from AI specialists FaceMe (Vodafonewatch, #170). The explanation could be that Kiri, which has been given an eerily lifelike digital form, is to be primarily deployed in Vodafone stores, while the more robot-like TOBi is used in online environments.
TOBi, aka Amelia
Vodafone's TOBi appears to have its roots in the Amelia chatbot solution from USA-based AI and cognitive technology specialist IPsoft. It seems that Vodafone deployed the Amelia chatbot from early-2016, to deal with the support requests of its internal IT service helpdesk. The use of the chatbot has since been extended to support various internal employee functions including finance, human resources, and facilities, as well as being part of Vodafone's omni-channel customer support strategy.
Karine Brunet, previously Director of Technology Shared Services at Vodafone and now Chief Operating Officer at Capgemini, spoke about the deployment of Amelia and the early collaboration with IPsoft at the Digital Workforce Summit in 2018. At the time, she said Amelia was present in seven Vodafone markets, supported English, German, and Spanish, and had assisted 58% of employees who had contacted the service desk.
"We made the decision that Amelia was going to be renamed TOBi," she said, without going on to explain why (although the reason could be that Amelia is an IPsoft brand). Furthermore, Vodafone is concerned that employees, and customers, should know they are talking to a robot and not a real person in case they are not comfortable with the machine-to-human process. "We don't want our employees to have the feeling they're talking to a human when they are interacting with a bot, so that's a very important principle for us," Brunet said.