Covered markets now number 14, but detailed data on progress still light.
NB-IoT collaboration proves a Partner Markets selling point.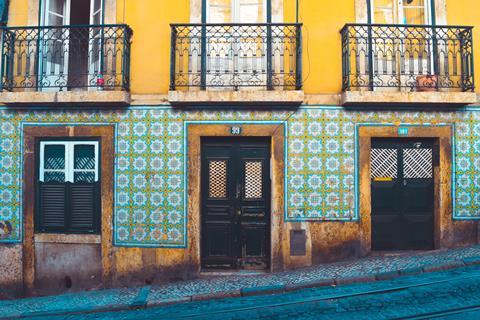 Vodafone flagged progress with some national Narrowband Internet of Things (NB-IoT) networks, and quietly rolled out the technology in Portugal.
The Group has deployed the low power wide area network (LPWAN) technology in 14 markets to date, according to the latest Mobile IoT Commercial Networks report from the GSM Association (GSMA).
Vodafone Portugal (VfP) has recently been added to the list of OpCos providing NB-IoT technology, which it seems to have rolled out with little fanfare other than to flag an NB-IoT project to support smart-parking in the Portuguese town of Cascais. VfP is working with the municipally-owned service provider Cascais Próxima to integrate sensor-controlled parking into the existing MobiCascais smartphone application.
The state of Things
As well as Portugal, NB-IoT networks have now been rolled out by Group businesses in Australia, Czech Republic, Germany, Greece, Ireland, Italy, Malta, the Netherlands, New Zealand, South Africa, Spain, Turkey, and the UK (Vodafonewatch, passim).
OpCos planning imminent launches include Vodafone Idea: its enterprise services arm Vodafone Idea Business Services is working with energy meter manufacturer Genus Power Infra on proof of concepts for NB-IoT networks in India (Vodafonewatch, #172).
Vodafone has also started to embrace LTE for Machines, which it regards as complementary to NB-IoT. Only VodafoneZiggo and Vodafone New Zealand have launched the alternative LPWAN technology to date, however (Vodafonewatch, #162, #170, and #173).
Moves in Czech Republic and Germany
Vodafone's ambition remains to deploy NB-IoT across all European 4G sites by 2020, although it has revealed little regarding progress towards this target, including the extension of NB-IoT coverage at national level (Vodafonewatch, #144). Vodafone Germany (VfD) was the latest to announce progress here, saying it aims to activate the technology on a further 2,000 antennae by September 2019, which would then provide 95% coverage of Germany's landmass. Hannes Ametsreiter, Chief Executive of VfD, went as far as claiming that the OpCo is launching a "first 5G technology" on its LTE network.
" We are building a network especially for the Internet of Things and for almost every sensor. We are building a network for almost every milk can. "

– Ametsreiter.
Elsewhere, Vodafone Czech Republic (VfCZ) said it will integrate NB-IoT and 2G mobile connectivity into a single "multi-bearer" SIM card in the first half of 2019. A device equipped with a multi-bearer SIM automatically chooses the most appropriate connection, and can be used in applications such as the international monitoring of items, battery-powered motion sensor camera systems, and alarms.
The OpCo also gave an update on NB-IoT take-up generally, saying it had run more than 100 pilot projects for the technology over the past year. Enterprises that are already using the network include Elko EP, Hardwario, M2MC, Spaceti, and Veolia Energie CR.