Vodafone offers stark warning against German plans to auction spectrum to private industry.
German, UK, and US governments edging towards private spectrum auctions; telcos left nervous.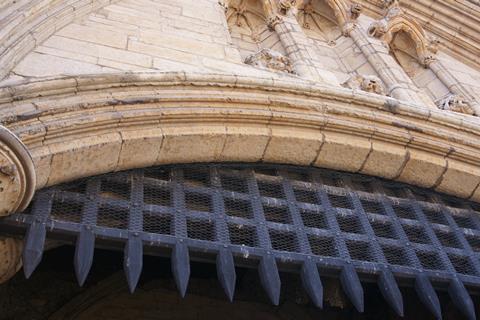 Ahead of the launch of a paper on 5G spectrum public policy, Robert MacDougall, Vodafone's Group Head of Enterprise Public Policy, said that governments opting to reserve spectrum for private organisations risk "creating scarcity" and hindering wider 5G rollout. The paper itself emphasised Vodafone's belief that spectrum auctions should be wholly public and not have spectrum set aside for private industry.
"Set-aside results in less spectrum remaining available for deployment in national networks, giving marginal potential benefits to a narrow set of stakeholders at the expense of all other 5G users, society and the wider economy. "
— An industrial 5G spectrum policy for Europe, Vodafone.
Operators hope markets don't go BNetzA style
Within Vodafone's footprint, Germany is where attention on private spectrum allocation plans has centred so far. As part of a mid‑2018 wholescale announcement on the future of 5G spectrum in the country, telecoms regulator Bundesnetzagentur (BNetzA) reserved 100MHz of 5G spectrum for industry players to build private, localised 5G networks. The move forms part of German attempts to migrate to so‑called Industry 4.0 infrastructure in the past several years, and transition away from Industry 3.0 ways of doing business the country so heavily relies upon. Statista puts German Industry 4.0 investment at €2.31bn (£1.9bn) for 2019, with the number rising in 2020.
The BNetzA's decision has repeatedly come under fire, including via a notable objection from the GSM Association (GSMA) — Vodafonewatch, #170. In October 2018, Nick Read, Chief Executive of Vodafone, warned that governments must avoid seeing private spectrum auctions as simply a money-making scheme, and instead should consider the wider implications for telecoms infrastructure and the 5G network rollout. He said governments that act too quickly in reserving spectrum for private auction — rather than bringing more spectrum to public auction for existing telecoms players to bid for — "fail to strike a healthy balance for the industry" between fiscal gain and investment in economic development.
Private spectrum is of interest to several industrial leaders in Germany, including automotive giant Volkswagen, chemical manufacturer BASF, and multinational conglomerate Siemens. Industry players look to localised, private 5G networks as a private, secure alternative to gaining access to 5G technologies through a telco. 5G networks promise ultra-low latency and reliable connections that could enable automation of farms or factories in Industry 4.0 efforts, as well as opening up new technologies such as drones and augmented reality to gain efficiencies. By harnessing a local 5G network, German automakers could expand research and development efforts in connected car technologies in the increasingly competitive market.
Contentions with the auction of 5G spectrum to private industry, from both Vodafone and the GSMA, include:
Private auctions have the potential to cut out the telco middle-man, as industry players will be able to manage their own localised network by going direct to equipment suppliers.
Vocal opposition to changing auction models (Vodafonewatch, #172). Private auctions remove spectrum from public auction, thus increasing competition among existing telco players for what remains available.
MacDougall, and others, have argued that private spectrum auctions may hinder the national rollout of 5G networks to the public as industry sees rapid development and implementation, leaving consumer networks lagging.
Germany is not alone in earmarking spectrum for sale to private organisations. In the UK, industry regulator Ofcom made the 3.8GHz–4.2GHz spectrum available for shared local access and private networks. Though similar to the German proposal, Ofcom's move has been viewed more favourably by Vodafone as it offers the chance to share and lease previously unused network potential in UK regions, with the potential to boost connectivity in rural areas. Across the Atlantic, the US Federal Communications Commission has confirmed its 2020 auction of licensed spectrum, dubbed the Citizens Broadband Radio Service, which will be available to enterprise in the hope that it will hasten 5G uptake and give US business a competitive advantage.