Vodafone on verge of extending Middle East presence in "strategic partnership" with local investment funds.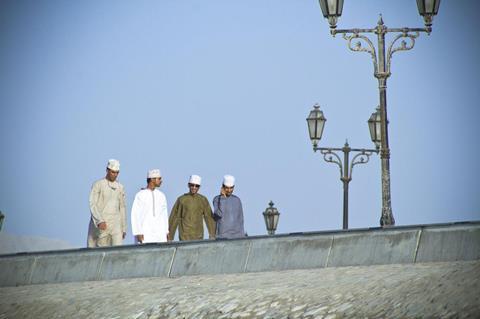 Vodafone looked set to extend its Partner Markets federation to Oman after local partners signed a Memorandum of Understanding with the Telecommunication Regulatory Authority (TRA) to become the country's third mobile network operator (MNO).
The timing of the licence award was not made clear, but it appears Vodafone has been drafted in by "local investment funds" to support the new venture. In October 2017, Oman's Ministry of Transport and Communications instructed the TRA to cancel a planned tender process for the third MNO licence, and it was instead assigned to a consortium of local investment funds and a strategic global partner with "required capabilities and competencies".
TRA took to Twitter to clear up media speculation about Vodafone's imminent market entry.
"Regarding what has been circulating on some websites and social media platforms on Vodafone being granted license to be the third mobile operator for public services in the Sultanate, the public authority confirms that what has been reached is the signing of a memorandum of understanding between the company owned by the local investment funds and between Vodafone [as a strategic partner]… The authority regards such agreements as a positive indicator that the telecommunications market in the Sultanate is an attractive market for international and domestic investors, thus enhancing the chances of competition."

– TRA.
For Vodafone, the apparent new foothold in Oman provides a minor reversal of recent years' trend of retrenchment in the Middle East and North Africa, seeing the breakup of a multi-country Partner Markets relationship with Zain Group, sale of Vodafone Qatar (VfQ) and relegation of local ties to a Partner Markets arrangement, and ongoing doubts over future Group ownership of Vodafone Egypt (Vodafonewatch, #163 and passim). Its current presence is limited to two Partner Markets agreements in the region – with VfQ and Tunisie Telecom – as well as the Egyptian business.
Question marks
Vodafonewatch could not determine exact ownership details of the new venture, which is entering a market dominated by Oman Mobile and Ooredoo (see table) – nor the amount nor nature of spectrum the new licence will cover.
In February 2019, Oman Telecommunications (owner of Oman Mobile) and Ooredoo renewed their mobile operating licences for a further 15 years at a cost of OMR 75m (€175m/£155m) each. The extension covered existing spectrum holdings but not 3.5GHz, widely seen as a prime 5G frequency range.
Oman market at a glance

Indicators

Figures for Q4 2018 and end-2018 (unless otherwise stated)

Sources: TRA, Vodafonewatch.

Population

Households

Penetration rates

Fixed telephony

(12.27% of inhabitants)

Mobile subscriptions (141.25% of inhabitants)

Fixed internet (72.43% of households).

Service providers

Fixed telephony

: Omantel

, Ooredoo

, TeO, Connect Arabia International.

MNOs

: Oman

Mobile

, Ooredoo

.

Mobile virtual network operators

(MVNO

): FRIENDI, Renna.

Fixed internet

: Omantel,

Ooredoo,

Awasr.

Mobile market share

Oman

Mobile

(45%).

Ooredoo

(43%).

MVNOs

(12%).

Service revenues

Fixed telephony

: OMR

 

25.4m.

Fixed internet: OMR

 

34.8m.

Mobile: OMR

 

138.3m.