Strategic taster for 2020s is — predictably — cost-focused.
Germany and UK in firing line for €1bn savings push.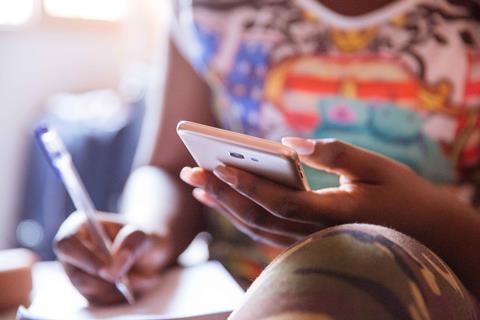 Vodafone's leadership revealed that it is set to embark on yet another multi-year phase of cost‑cutting as its current 'strategic' cycle nears completion.
The Group is targeting €1bn in additional savings after seeing the results of an industry efficiency benchmarking exercise. The plan goes beyond the varied cost-slicing efforts already being undertaken via Vodafone's existing range of efficiencies programmes.
During Vodafone's Q2 presentation, Della Valle noted there were "still significant opportunities to further lower our cost base". "Our ambition is clear: to lead the industry in capturing digital efficiency and achieving a best‑in‑class cost structure", she added.
As with Vodafone as a whole, savings plans are Germany-centred
The exact timeframe of Vodafone's plans has not yet been finalised, but Della Valle indicated it will be relatively short, saying that Vodafone will "work in the next two-to-three years" to hit the €1bn target. Vodafone's next annual results, scheduled for May 2020, may see these plans fleshed out.
Measures will undoubtedly be automation-, standardisation- and cloud-infused, and it is clear that the operator is particularly eyeing Germany and the UK as areas to cut further flab. The benchmarking report, produced for Vodafone by management consultancy AT Kearney, sees Vodafone Germany (VfD) and Vodafone UK (VfUK) as lagging other big European OpCos on cost efficiency.
The study gave both VfD and VfUK scores of 82%, against 93% for Vodafone Italy (VfIt) and 94% for Vodafone Spain.
Beyond this big four, Vodafone's smaller regional businesses have previously been flagged as pioneers on digital transformation initiatives, so appear unlikely targets. There is also the question of which regional OpCos will actually remain in the diminishing Vodafone family over the coming years, to enact cutbacks (with VfD the safest bet to survive any cull).
Vodafone had a €29.7bn expense base across its last full fiscal year (FY18–19), comprising customer, direct, and operating costs. Within this spend, VfD and VfUK represented well over a third, at €6.3bn and €4.9bn, respectively (and this was before VfD's takeover of cableco Unitymedia earlier in 2019 — Vodafonewatch, #178).
It is not yet clear whether Della Valle's Germany-focused cost plans include post-merger integration measures already being implemented at VfD. The Unitymedia buy was the major component of the four-country asset buyout, through which Vodafone hopes to realise €535m of annual cost 'synergies'. Focus areas include platform migration and integration of branding, management, infrastructure, and buying.
Further signs of an expanded push to extract costs from Vodafone's largest OpCo came as Amdocs highlighted receipt of what it called a "business and IT transformation agreement" with VfD (to some extent seemingly echoing a VfIt instance). In its statement, Amdocs painted the engagement as "one of the largest of its kind in the world", and VfD indicated it was "embarking on an accelerated journey" to transform its business. Few details were offered on the deal, other than that it will involve modernisation of VfD's "digital business and operations systems, business processes, and customer journeys across all touchpoints and channels". It will feature Amdocs' RevenueONE product and a "dynamic catalog solution enabling Vodafone Germany to launch new services at speed", and see deployment of a "modern, cloud-native technology architecture", in line with Group strategy. The two partners are also placing predictable emphasis on agility and leanness. VfD is a long-time flagship client of Amdocs within Vodafone, with large-scale IT engagements highlighted in 2009 (BSS/OSS), 2011 (mediation), and 2014 (network optimisation) — Vodafonewatch, 2009.01, #90, #121, and #30.
Della Valle's leadership ambitions
Vodafone's idea of a €1bn efficiencies "gap" is said to have come directly from the AT Kearney study, which divided operators' activities into 50 processes and ranked each business within them. From this, it was calculated that Vodafone would reap €1bn in savings if it was able to achieve a "top quartile" position in every category.
Della Valle's numbers showed significant progress on savings at the "EU4" quartet of major OpCos (and particularly at VfUK) since the last study (for FY15–16), and suggested all four had entered the top quartile of operators in their respective markets. However, the Italian CFO is evidently not satisfied. "Personally, I am looking forward to defining an entirely distinct category just for Vodafone within the AT Kearney benchmarking", she boasted.
No early-2020s watershed
Della Valle's comments do not suggest there is a coming major change of course at Vodafone as it enters the 2020s, although some freshening‑up is imminent.
The operator is now nearing two major end‑dates in attempts to reshape its business. They are: May 2020, when its current Strategy 2020 cycle is due to complete (Vodafonewatch, #144); and May 2021, the deadline for the operator's latest over-arching cost reduction programme. This latter, three‑year push aims to slice €1.2bn from the operating expenditure base of Vodafone's Europe Region and Common Functions businesses, fuelled by efficiencies in customer care, retail, and Shared Services (Vodafonewatch, #175 and passim). Half of this target had been achieved at 30 September 2019, according to Della Valle, and around 75% of savings measures have or are now being "executed".
Europe and Common Functions opex reduction plan, FY18-21

Area

Opex (FY17–18)

Targeted savings

Notes

Source: Vodafone.

Commercial

€4.1bn

Customer operations:
‑ 30% "net reduction"

Retail: ‑15% "reduction"

Representing an acceleration and expansion of the operator's Digital Vodafone strategy, the programme's timeframe has been shortened from five years to three (although the end-date has not been made clear).

Focus areas include product retirement, price plan simplification, and digitisation of support channels.

IT operations

€3.7bn

>40% "savings"

Further centralisation of IT operations.

Shared Services

€1.4bn

>25% "efficiency saving"

Expansion of the Shared Services organisation's involvement in service delivery, while also streamlining the function through automation.
Next steps
Internally, discussions over a successor to Strategy 2020 are understood to have been underway since at least early‑2019.
They include a new Technology 2025 programme to replace Gigabit Vodafone — Group Technology's brief within Strategy 2020. Broadly, plans are believed to place emphasis on making Vodafone a "techno" player for the post-digital era, and hit back at webscaler competitors that have caused it huge pain in the last decade (Vodafonewatch, #176). While there have been murmurings of an aggressive 5G investment push, perhaps drawing on Project Spring principles, agility and efficiency seem likely to remain the primary focus for the operator's defensive and cash-constrained leadership, and any expansion plans will probably be no more than incremental.
Backing this up was a further comment by Della Valle regarding Vodafone's asset utilisation improvement initiatives around network-sharing and other partnerships. She said the Group's capital intensity — currently at around 17% — will "remain at this level" until FY21–22, fuelled by 5G and Gigabit network spend. Thereafter, when infrastructure initiatives will have fired up — it appears that the resultant savings have been earmarked to prop up cash flow rather than to reignite expansion. "Longer term, our network-sharing deals, as well as digital efficiencies and synergy realisation, will give us the opportunity to reduce capital intensity", said Della Valle.
Vodafone Group, capital expenditure allocation, H1 FY19-20

H1 FY18–19

H1 FY19–20

Change (y-on-y reported)

Note: The figures in this table represent Vodafone's "capital additions" — defined as the "purchase of property plant and equipment and intangible assets, other than licences and spectrum".

Sources: Vodafone and Vodafonewatch.

Group

€3,067m

€3,000m

-2.2%

Europe

€2,108m

€2,407m

14.2%

Germany

€786m

€836m

6.4%

Italy

€282m

€229m

-18.8%

UK

€330m

€329m

-0.3%

Spain

€363m

€309m

-14.9%

Other Europe

€347m

€344m

-0.9%

Rest of the World

€625m

€664m

6.2%

Vodacom

€338m

€390m

15.4%

Other RoW

€287m

€274m

-4.5%