AWS Wavelength promises 5G latency times in "single-digit milliseconds".
Vodafone Business spearheads AWS Wavelength rollout in Europe.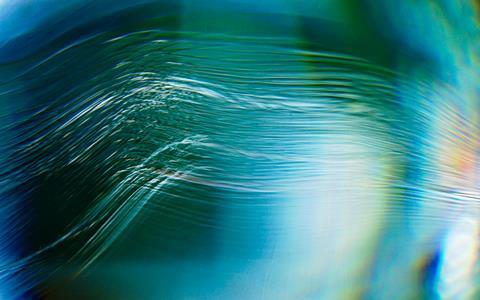 Vodafone claimed, somewhat ambiguously, to have become the first operator in Europe to launch AWS Wavelength from Amazon Web Services (AWS).
AWS Wavelength is designed to trim 5G latency times to "single-digit milliseconds" by enabling compute and storage services closer to the network edge.
Vinod Kumar, Chief Executive of Vodafone Business — which is evidently pitching AWS Wavelength to enterprise customers — indicated that the solution was already active. "Vodafone is pleased to be the first telco to introduce AWS Wavelength in Europe", he said. The official announcement then went on to say, however, that AWS Wavelength "will be available first in the UK and Germany".
Leaving aside possible semantic differences between 'introduction' and 'availability', Vodafone is so far the only confirmed European operator collaborating with AWS on the low‑latency product. Peers initially signed up to AWS Wavelength are KDDI (Japan), SK Telecom (South Korea), and Verizon Communications (USA).
Vodafone flagged the addition of AWS Wavelength as "another step" in Vodafone Business's multi-cloud strategy. AWS is already Vodafone's predominant public cloud provider, but the Group also has longstanding ties with Microsoft (on Microsoft Azure), and more recently signed up to Google Public Cloud for data analytics and business intelligence in eleven countries (Vodafonewatch, 181).
Amazon prime for app developers
Vodafone placed importance on the AWS Wavelength application programming interface (API), already familiar to AWS customers, which is now aimed at encouraging developer involvement at the network edge. The API is pitched as allowing developers to "easily build innovative applications" and run them on the 5G network node closest to end users.
AWS said it was now possible for developers to deploy the portions of an application that require ultra-low latency within the 5G network, and then seamlessly connect back to the rest of their application running in AWS.
Two suppliers in the 5G edge ecosystem were handed some publicity in the official AWS Wavelength announcement: Varjo Technologies, a Finland-based provider of hardware and software for devices delivering virtual reality, augmented reality, and extended reality; and Mapbox, a US‑based location data platform for mobile and web developers. Mapbox offers "building blocks" to add location features such as maps, search, and navigation for "immersive computing experiences".
MEC too
Vodafone referenced Multi-access Edge Computing (MEC), a standards initiative from the European Telecommunications Standards Institute, as part of the AWS Wavelength announcement.
Among the promising types of MEC applications it cited were services for field engineers to diagnose and repair complex equipment by using augmented devices. Drones, gaming, and robotics were also referenced.
Nippy response times lie at the heart of ultra-reliable low-latency communication, an important 5G facet. If 5G can push latency times to five milliseconds or below — one millisecond is the Holy Grail — it means machines can react in almost real‑time when given an instruction remotely. Latency times over 4G networks are comparatively slothful, typically hovering between 40 and 50 milliseconds.