Vodafone nearly half-way through migrating its Hadoop‑based big data analytics platform, serving eleven countries, onto Google Cloud Platform.
"Cloud-native" Neuron systems leans on Google's expertise in AI and ML.
Full migration from Hadoop to Neuron slated before 31 March 2020.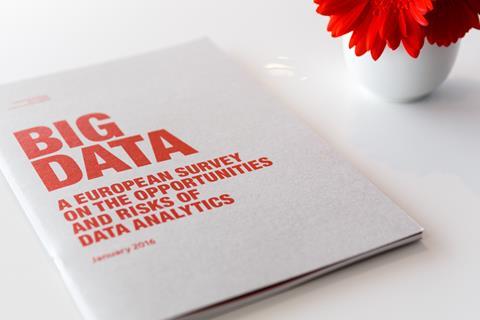 Vodafone gave an update on its bold move to shut down an extensive, on‑premise big data analytics platform and hand over the reins to Google Cloud, the cloud‑computing unit of the US software giant.
The partnership's official announcement was made at Google Cloud Next 19 UK, a two-day gathering of IT professionals in November 2019 (and an ideal opportunity for Google Cloud to show off its latest wares and customer wins). Data migration onto Google Cloud Platform (GCP) has been ongoing since April 2019, however.
By attracting the heft of Vodafone and beating off competition from more established cloud storage and computing platforms in the shape of Amazon Web Services (AWS) and Microsoft Azure, Google appears to have pulled off a major coup. The financial details of the deal were not disclosed, though, inviting some speculation that Google offered especially attractive terms to secure Vodafone as a reference GCP customer.
Historically, AWS is understood to be Vodafone's dominant cloud computing supplier, notably for network and IT technology operations, sidelining even Vodafone's own Cloud & Hosting operation (now partnered with IBM). Google Cloud's technology is respected but its market orientation has only recently been deemed enterprise-class. Further, with cloud still relatively immature and with heightened risk of outages, technology (and procurement) best practice is considered to be a multi- and hybrid-cloud strategy alliied to heavyweight disaster recovery capabilities. Consequently, it remains near-certain that AWS and Azure remain in the mix, albeit currently out of the limelight. In terms of collateral damage, data centre hardware suppliers such Dell EMC look exposed as Vodafone appears to have adopted the cloud-first mantra amidst a wider shift to generic white boxes.
Neuron transmission
Heavy lifting has been needed to shunt huge amounts data (17PB) from Vodafone data centres onto the new "custom‑made" public cloud platform, dubbed Neuron, where Google Cloud tools will be integrated (rather than transferring existing workloads into the public cloud environment).
Neuron, a "cloud-native analytics platform", will lean on Google's expertise in artificial intelligence (AI) and machine learning (ML). "Many of the leading analytics tools such as TensorFlow have been developed by Google, so having [its] managed service expertise has helped us to optimise our implementation", said Simon Harris, Head of Big Data Delivery at Vodafone.
Harris said Vodafone had deployed three releases of Neuron, and that five countries now have operational models and data using GCP. "We have the foundations for all Google Cloud projects going forward", he said. The migration of all eleven countries from Hadoop to Neuron is slated before 31 March 2020.
Vodafone had more than 600 HP servers sprawled across eight 'clusters', which used Hadoop technology from Cloudera — a set of open source tools for data analytics and ML (Vodafonewatch, #122 and passim). Growing data traffic volumes evidently put strain on the on-premise Hadoop approach, and barely four years down the line, Vodafone evidently fretted about Hadoop's lack of scale and agility.
Given the system was so short-lived, however, it seems likely there were additional underperformance issues. "It shows how fast things move in IT that Vodafone's existing big data platform, built on Hadoop, is already described as legacy", pointedly remarked James Crawshaw, Senior Analyst with Heavy Reading.
Data ocean
In what might seem a gross understatement to seasoned IT experts, Google Cloud described the Neuron project as "complex and multi‑faceted". Harris said the outgoing Hadoop system had 1,300 feeds of data funnelled into 226 revenue‑generating models.
In Vodafone parlance, Neuron will see different and multiple "lakes of data" aggregated into a "data ocean" for the purposes of analytics and business intelligence. Johan Wibergh, Chief Technology Officer at Vodafone, told Bloomberg that Neuron could not be built with in-house skills alone, and that it was much more cost‑effective to tap into Google expertise.
Group appears unshackled for analytics drive
Vodafone — which recently outlined an expansion of data‑led commercial initiatives in areas such as customer experience, Internet of Things, and "smart" capital expenditure (Vodafonewatch, #180) — reiterated ambitions to "create powerful new products and services based on deeper customer insight", and to "engage customers [who opt in] with better, more personalised support". It again highlighted interest in AI‑optimised Gigabit Networks, pushing capacity to where customers need it most. It also recently emphasised real-time personalisation of customer experience in an upgrade of the MyVodafone app (see separate report).
Once Neuron is fully up and running, Vodafone claimed the speed of running queries will "enable it to gain real-time insights, providing new levels of agility, scalability, and cost effectiveness". Anonymised network data can also help "tackle important societal issues", added Vodafone.
"Neuron serves as the foundation for Vodafone's data ocean and the brains of our business as we transform ourselves into a digital tech company. Not only will we be able to gain real-time analytics capabilities across Vodafone products and services, it will also allow us to arrive at insights faster, which can then be used to offer more personalised product offerings to customers and to raise the bar on service. "

— Harris.
Wibergh, in what might be interpreted as a Hadoop sideswipe, gave fulsome praise to Neuron's "enhanced insights".
"[We are] really happy about how the enhanced insights from this 'ocean' of data are improving our business, including helping us to optimise our networks and provide customers with more relevant offers through our My Vodafone app. "

— Wibergh.
Vodafone presented Neuron as part of Digital Vodafone, the automation‑focused efficiencies programme debuted by the Group in 2016 and since accelerated by new Chief Executive (CEO) Nick Read (Vodafonewatch, #160, #165, and #175). Targeted savings in operational expenditure, for 31 March 2021, include a 30% "net reduction" in customer operations costs and a 15% reduction in retail costs. With regard to IT operations, the plan targets savings in excess of 40% through further centralisation. The Shared Services segment, which develops cross-OpCo services and support, is tasked with achieving savings of at least 25%.
Cloud geopolitics
Vodafone's move to cosy up to Google could feasibly have a downside in Europe.
It comes against a backdrop of calls from Germany to establish a shared European cloud infrastructure. Timotheus Höttges, CEO of Deutsche Telekom (DT), recently backed the German government's Gaia X Project, which is aimed at lessening Europe's reliance on US cloud providers, such as Amazon, Google, and Microsoft. China's Alibaba Group is also seen as a threat (Deutsche Telekomwatch, #89).
According to a paper published by Germany's Ministry of Economic Affairs, Gaia X is set to go live in late‑2020. "Our goal is to develop the next generation of European data infrastructure for Europe, its states, its businesses and its citizens", said the paper. France is also collaborating on the project.
DT, along with Bosch, Deutsche Bank, and Siemens, were reportedly involved with formulating plans for Gaia X. It suggests a significant DT role in getting the project off the ground. Other European countries have apparently been invited to collaborate on Gaia X, but Vodafone — as far as Vodafonewatch can gather — is not a Gaia X supporter.