Consumer group wins bid to force VfD to offer Vodafone Pass across EU.
VfD can appeal; court decision non-binding.
Calls for a hefty fine on OpCo.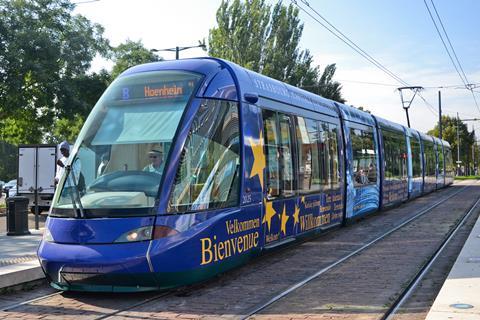 Vodafone Germany (VfD) suffered a setback in its attempt to restrict its Vodafone Pass zero-rating offerings to domestic use only. Following a complaint by the Verbraucherzentrale Bundesverband (VZBV), an umbrella organisation for 41 German consumer associations, the District Court of Düsseldorf ruled that the OpCo must make Pass available across the entire European Union (EU). The VZBV first filed its complaint in July 2018.
The ruling infers that Pass goes against the grain of the EU's Telecom Single Market Regulation. The roam-like-home principle, adopted by EU lawmakers in June 2017, means consumers abroad should be able to use the same mobile tariffs as they do at home. While Pass users in Germany can access selected chat, social, music, and video apps without affecting their monthly data allowances, this option is not extended when they travel to other EU member states, with use of the apps outside Germany are fully deducted from data allowances.
Jana Brockfeld, Legal Officer at the VZBV, noted that "according to [the law], a mobile phone tariff for internet use in other EU countries may not be higher than in Germany".
Lina Ehrig, Head of Digital and Media at the VZBV, went further. "Violations of the rules of net neutrality must be sanctioned in accordance with the EU", she said. "So far, the German legislator has missed that". This is likely a reference to VfD's insistence that Pass video traffic is limited to standard definition (SD). She recommended that the federal government raise the penalty levels for network neutrality violations to an eye-watering 15% of global corporate sales.
Other gripes
VfD was also found guilty of misleading advertising.
Website information about Pass usage restrictions was insufficient, said the court. While app-related voice, video-telephony, advertising, and the opening of external links are not included with Pass, consumers can apparently only find this information out if they scour around footnotes or look at FAQs.
The VZBV did not get everything it asked for. The court rejected the organisation's plea to remove a Pass clause on tethering. The way Pass is currently structured, users wishing to access selected content on their laptops via a SIM card on their mobile devices will see those data volumes deducted from their monthly allowances. The court said the tethering clause was permissible, although the VZBV said it would appeal against this part of the judgment. The VZBV thought VfD's policy was not compatible with EU regulation, which allows customers to choose freely their terminal devices.
VfD can also appeal against the court ruling as it is not legally binding. As far as Vodafonewatch is aware, VfD has not publicly commented on the ruling, although it said previously that requirements to provide Pass customers with zero-rated data when roaming in the EU would not be "economically viable" and cause "unpredictable costs".
Pass history
In June 2018, Bundesnetzagentur (BNetzA), Germany's telecoms regulator, ruled that Pass need not be disallowed entirely, so long as it adhered to EU law and was made available elsewhere in Europe on the same terms. In response to the regulator's concerns, VfD reserved the right to restrict roaming volume for use in other EU countries to 5GB-per-Pass. BNetzA considered the data volume insufficient, however, and ruled against it (Vodafonewatch, #167). In response, VfD appealed and filed for legal protection in the administrative court. The BNetzA ruling is suspended until court proceedings are concluded.
VfD had more success in addressing BNetzA's objections surrounding net neutrality. After adjustments to its Pass offer, which means video traffic is no longer throttled back, BNetzA – in its June 2018 ruling – saw no need to take VfD to task on this issue. VfD reserved the right, however, to limit video to SD as far as this was legally permissible.
In August 2018, UK regulator Ofcom dropped an investigation into possible breaches of the EU's net neutrality rules by Vodafone UK's (VfUK) equivalent Pass products, following moves by the operator to bring its services into compliance (Vodafonewatch, #167). The regulator was investigating VfUK's 'traffic management' practices for Passes, such as the throttling of particular categories of traffic, like data roaming. It was also studying the transparency of exceptions to zero-rating policies, such as voice calls made from within a messaging service covered by Passes. To comply, VfUK was said to have agreed to maintain accurate information about these exceptions, and to send subscribers text messages with a link to this information when they activate their Pass. It is also to stop restricting Pass video quality to SD (although it reserved the right to re-introduce video optimisation in the future) and confirmed it does not impose restrictions on tethering.