CTO Gerhard Mack announces 3G retirement date of 30 June 2021, putting a deadline on spectrum re-farming and prepping the OpCo for accelerated 5G rollout.
OpCo follows in footsteps of VodafoneZiggo, which made the same move earlier this year.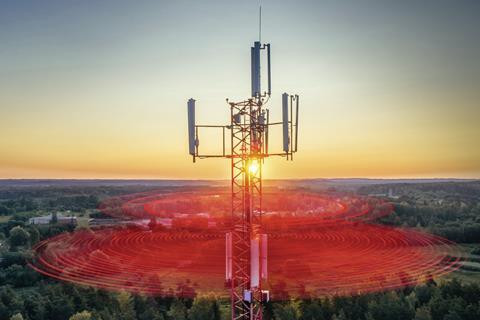 Vodafone Germany (VfD) laid out plans to retire its 3G network by 30 June 2021, following the precedent set by Dutch neighbour VodafoneZiggo (VfZ).
The OpCo's Chief Technology Officer Gerhard Mack said the move will enable "faster, safer, and better" LTE connectivity.
"There is no alternative to switching off. We need the frequencies currently occupied by 3G for the expansion of our LTE and 5G networks. This is the only way we can build a future-proof mobile communications infrastructure that meets the rapidly growing requirements of our customers and underpins Germany's leadership in digital infrastructures. "

Mack (translated).
Mack assured that VfD's 2G network will remain active to handle calls and SMS.
To pave the way for the transition away from 3G, VfD will offer a free exchange service for old SIM cards that are not LTE-capable. Its tariff portfolio is also set to be reworked to ensure current 3G customers "find a suitable LTE offer". Mack claimed that just 3% of VfD customers rely on 3G currently, and this is likely to have dropped further by the time the switch is flicked in 14 months' time.
Inevitably, the announcement was used to promote VfD's recent 5G launch and ongoing rollout. In mid-2019 the OpCo launched Germany's first 5G network, using 3.5GHz frequencies, and in late-April 2020 expanded to use of 700MHz spectrum. It is also pushing ahead with dynamic spectrum sharing (DSS) technology, which promises speedier and wider 5G coverage (Vodafonewatch, #183). The two-pronged plan for Vodafone spectrum, coupling DSS with 3G re-farming, looks to prioritise practical LTE improvement without compromising on the more headline-grabbing 5G rollout.
Dutch courage
VfZ turned off its 3G network in early-2020, in its own spectrum re-farming effort, making it the first Vodafone business to flick the switch (Vodafonewatch, #182).
The joint venture made the move to free up capacity for 4G services, while also potentially improving its bidding position for the Netherlands' upcoming 5G-ready spectrum auction. Though VfZ showed apparent concern that shuttering 3G networks would receive some pushback, it went through largely unhindered. Eelco Ploum, Senior Manager of Network Deployment at VfZ, claimed the retirement was executed with "only a handful of complaints".
VfZ prepared the ground by halting sales of 3G-only devices 30 months prior and opted for a phased approach by turning it off "region by region". Ploum claimed that "95% of the original 3G customer base has over time upgraded to 4G", suggesting that VfZ succeeded in smoothly shuttering 3G despite having a greater proportion of 3G-only customers than VfD.
Re-farming has long been presented as a key aspect of Vodafone's network consolidation programme, aimed at lowering operating costs and improving network provision. Group Chief Executive Nick Read flagged plans to accelerate re-farming in mature markets during 2018 (Vodafonewatch, #173 and passim) but VfD is only the third Group business to take the step, joining VfZ and Vodafone Hutchison Australia (Vodafonewatch, #174).