Richter moves from Group to lead German Networks function, with Weissbrich heading to Commercial Operations.
Interim CNO Suceveanu exits for Liberty Global.
Permanent spots for Baumann and Weissbrich still pending following shakeup.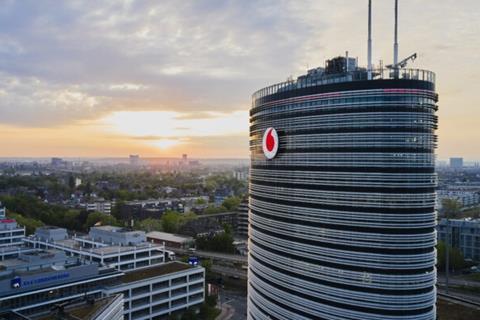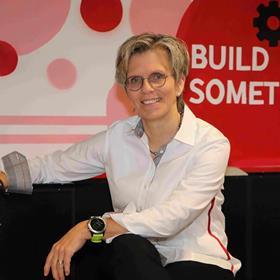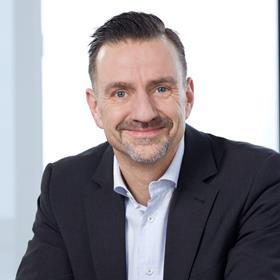 Tanja Richter was named Chief Networks Officer at Vodafone Germany, taking the reins from Guido Weissbrich, TelcoTitans has learned.
Weissbrich, meanwhile, has taken a temporary position as Director of Commercial Operations to replace Heide Baumann.
Baumann, who was brought to Vodafone Germany from Microsoft in early‑2021, has not confirmed her next step. Upon arrival, she was heralded as a transformation guru, having held a Chief Transformation Officer title at BT and Microsoft before earning Vodafone colours.
Weissbrich, Chief Networks Officer since April 2021, was replaced on an interim basis by Madalina Suceveanu late last year. With the arrival of Richter, Suceveanu has left the Group for Liberty Global, where she has been appointed Managing Director, Mobile & Cloud.
Richter joined from Vodafone Group, where she was Director of Customer Product & Services within the Technology function. Before that, she was Chief Technology Officer at Vodafone Czech Republic.
Local swaps
The changes, confirmed to TelcoTitans by a Vodafone spokesperson, add to a series of senior swaps to Vodafone Germany's leadership team in recent weeks.
At the start of the year, Anna Dimitrova was named Chief Strategy & Transformation Officer, Carmen Velthuis was appointed Chief Financial Officer, and former CTO Gerhard Mack exited the OpCo, making for a fresh‑faced Executive Committee.
Vodafone Germany ExCo, April 2022
Executive
Role
Appointment to ExCo (excl. tweaks to brief)
Source: Vodafone Germany.

Hannes Ametsreiter

Chief Executive

2015

Anna Dimitrova

Strategy & Transformation

2018

Michael Jungwirth

Public Affairs, Regulation, External Communication & Sustainability

2020

Felicitas von Kyaw

Human Resources

2022

Andreas Laukenmann

Consumer

2019

Stephanie Reichel

Legal, Compliance & Corporate Security

2020

Alexander Saul

Enterprise

2016

Carmen Velthuis

Finance

2022

Guido Weissbrich

Commercial Operations (ad interim)

2022
European standard
Mack's exit paved the way for the operator to formally split its Technology function, following the Group‑wide model that has seen the creation of distinct IT and Networks units at several European OpCos. Richter now leads Networks, with Ulrich Irnich heading the IT domain as Chief Information Officer.
At Vodafone Germany's fellow European OpCos, comparable changes have been made as part of the Group's transition from 'telco' to 'techco', actioned in early‑2021.
Vodafone's European IT and Networks directors
OpCo
IT
Networks
Source: TelcoTitans; Vodafone.

Vodafone Germany

Ulrich Irnich

Tanja Richter

Vodafone Italy

Carlos Moreno

Marco Zangani

Vodafone Spain

Mercedes Vidal

Julia Velasco

Vodafone UK

Ahmed El Sayed

Andrea Donà
Foundational shift
The moves coincided with changes elsewhere at Vodafone Germany, including the appointment of a new Chairman for Vodafone Foundation Germany.
Marc Konarski, formerly Head of the Berlin Office at Vodafone Germany, was named Head of Public Affairs, Chairman of the Vodafone Foundation, and Managing Director of the Vodafone Institute for Society and Communications. He succeeded Inger Paus, who departed for Google in late‑2021. Konarski reports to Jungwirth on the Vodafone Germany ExCo.
Johanna Börsch‑Supan, meanwhile, was named Managing Director at the Vodafone Foundation, responsible for strategy and external affairs. In the newly created position, she joined Konarski and Thomas Holtmanns on the Foundation's management team.

Joseph Purnell is a Staff Reporter for TelcoTitans, contributing telecoms news analysis since 2019 as part of the TelcoTitans Editorial team.