Mack thinks 'mid‑band' spectrum is ideally suited for large‑scale 5G coverage in urban areas.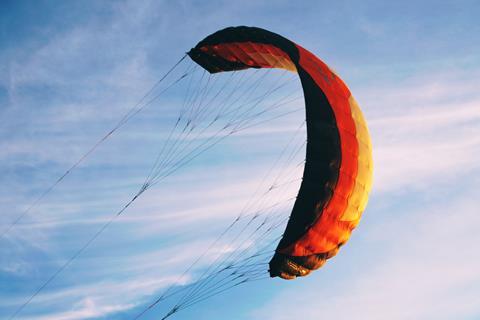 Vodafone Germany (VfD) started 5G rollout in Germany using 1800MHz spectrum. The first city to get the so‑called 'mid‑band' treatment was Frankfurt am Main, where 150 antennae were activated in more than 50 locations towards the end of July 2020.
"We switched on almost an entire metropolis live at one stroke", said Gerard Mack, Chief Technology Officer at VfD, in a blog.
He stressed that 1800MHz was well suited to "large‑scale urban coverage", and offers faster average downlink speeds than is possible with 700MHz airwaves. VfD demonstrated that 1800MHz 5G signals can travel up to 3km from the base station.
Bands on the run
VfD calls 700MHz low‑band and recently acquired 3.5GHz frequencies (somewhat unusually) high‑band (Vodafonewatch, #177 and #184). Adding to potential confusion surrounding spectrum nomenclature, Germany telecoms regulator Bundesnetzagentur calls VfD's 'high‑band' 3.6GHz, not 3.5GHz.
With the launch of 'mid‑band' 1800MHz, the OpCo claims to have "completed the technology mix" for 5G, in the sense that it is now engaging with all three frequency bands to meet different coverage and capacity demands of rural and in‑home (700MHz), and urban areas (1800MHz). The OpCo sees high‑capacity 3.5GHz frequencies as best suited for industry applications, including campus networks, and for places where thousands of people might be using 5G at the same time, such as football stadia and train stations.
Vodafone Germany spectrum portfolio
Frequency band
Assets
From 700MHz through to 3.6GHz.
Source: Vodafone Germany.
700MHz

2×10MHz

800MHz

2×10MHz

900MHz

2×10MHz

1500MHz

20MHz

1800GHz

2×25MHz

2.1GHz

2×20MHz (from 2021); 5MHz (from 2020)

2.6GHz

2×20MHz; 25MHz

3.6GHz

90MHz
5G coverage targets
By 31 March 2021, VfD aims to have 8,000 5G‑capable antennae at 2,800 locations. As of July 2020, 1,000 5G antennae were up and running at more than 350 locations.
If all goes to plan, VfD will reach ten million customers with 5G by the end of 2020, and 20 million by the end of 2021.
Helping to boost 5G coverage is Ericsson's Dynamic Spectrum Sharing (DSS) technology using 700MHz, launched in April 2020, which allocates the low‑band spectrum resource to LTE and 5G according to demand within the cell (Vodafonewatch, #186).
According to VfD, 700MHz 5G signals can reach 10km from the base station, and average downlink speeds of 200Mbps are "realistic".
VfD claimed 1Gbps downlink speeds were possible with 3.6GHz, although average throughput will depend on the number of active 5G users within the cell. Hannes Ametsreiter, Chief Executive of VfD, was nonetheless quick to pounce on the headline figure. "We'll bring the Gigabit wherever the Gigabit is needed", he extravagantly promised. He added that VfD's 5G service will "go turbo" during 2020.
Different rival strategies
Market-leader Telekom Deutschland appears to be going flat out for 5G coverage bragging rights, exploiting low‑band spectrum and DSS tech. At pretty much the same time as Mack was penning his blog, the operator claimed its 5G footprint extended to 40 million people (half of Germany's population). Telefónica Deutschland appears to be more circumspect on the next‑gen tech, perhaps waiting for Bonn to finally make up its mind on the radio access network (RAN) fate of Huawei Technologies.
Speaking in July 2020, Chief Executive Markus Haas said Telefónica Deutschland was "preparing" to launch 5G in Germany's "top‑five" cities, but pointedly claimed that supplier contingency plans were in place if Germany blanket-banned the Chinese supplier. "We have contracts with all the main vendors and would be in a position to make a switch within a few weeks", claimed Haas.
Both VfD and Telefónica Deutschland, as far as Vodafonewatch can determine, have Huawei 5G RAN equipment purring away in their networks. A decision on Huawei by Germany's coalition government is not expected until September 2020.