German OpCo launches Building Connectivity 4.0 for central smart home management.
UPLIFT startups tapped for periphery IoT products.
Sustainability credentials touted again.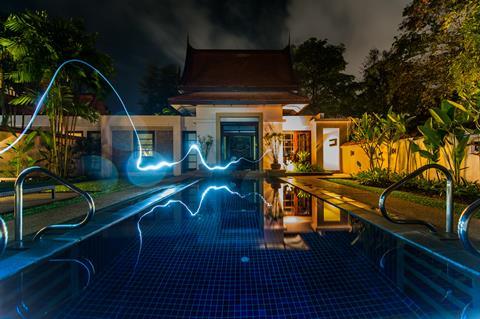 Vodafone Germany (VfD) continued its play around smart-home solutions and Internet of Things (IoT)-connected devices with the launch of management platform BuildingConnectivity4.0.
The platform purports to draw together data from various smart-devices around a building, ostensibly making it easier for real estate managers to monitor facilities from a central point. VfD is offering the solution "nationwide".
Markus Oswald, Head of Real Estate Management at VfD, said BuildingConnectivity4.0 "combines the offers and technologies of many providers in a single platform".
"So far, the real estate industry has not come close to exhausting the potential of its data, which is in houses and apartments, to optimise energy efficiency."

Oswald.
BuildingConnectivity4.0 comprises hardware components and a cloud application. At its core is a GK-Hub router, which receives data and transmits it to the cloud, making it possible to view data in real-time.
A breath of fresh air
Though BuildingConnectivity4.0 can manage sensors from any manufacturer, VfD promoted SMART-KLIMA's Klimagriff solution at launch. The "smart" window handle, which monitors humidity and temperature to enable proper ventilation, uses a VfD SIM card and its NarrowbandIoT network.
Based in Solingen, Germany, SMART-KLIMA is a participant of VfD's in-house accelerator programme VodafoneUPLIFT, through which VfD provides development support and IT resources to German startups.
UPLIFT was established in 2017 and targets "financially secure" German IoT startups, aiming to help them scale through commercial and technical collaboration (Vodafonewatch, #160). Sustainability has been a key theme in tie-ups between VfD and UPLIFT participants. The SMART-KLIMA partnership is described by VfD Chief Executive Hannes Ametsreiter as protecting "health, wallet, and climate". MOWEA, a modular wind energy solutions provider and UPLIFT partner, recently got a nod of approval from VfD with talks underway to pilot the technology on the OpCo's network infrastructure (Vodafonewatch, #194).

Joseph Purnell is a Staff Reporter for TelcoTitans, contributing telecoms news analysis since 2019 as part of the TelcoTitans Editorial team.