New law could end bundling cable TV with housing association rental fees.
VfD could lose two million subscribers, estimates Jefferies.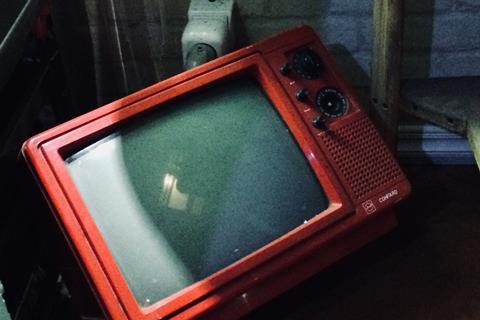 Proposed changes to Germany's revised Telekommunikationsgesetz (Telecommunications Act/TKG), which is expected to be finalised this month, could affect millions of Vodafone Germany (VfD)'s cable TV subscribers who currently pay for services via housing association rental contracts.
As reported by Digital TV Europe, financial analyst firm Jefferies estimates that VfD could lose two million "TV-only MDU" (multi-dwelling unit) subscribers and about €400m in revenue if the TKG makes it illegal for landlords to bundle cable TV service fees into rental contracts, which was proposed in the draft legislation. Of VfD's 13.4 million cable TV subscribers, 8.2 million are in contracts with housing associations, according to the report, citing Jefferies.
The subscriber and revenue loss estimate from Jefferies is the first sign of potential impact the new law could have on VfD, which has benefited from the long-term bulk contracts.
The so-called "nebenkostenprivileg" ("additional cost privilege") — that is, the inclusion of mandatory cable TV or broadband charges in rental contracts, whether the service is used or not — is certainly not the only big issue in the telecoms reforms, but it has been one of the most controversial with intense lobbying from all sides. While the government's intent in the draft law is to abolish the practice, the details about how or when changes will be imposed are not yet determined.
Earlier this year, VfD reportedly offered a compromise proposal that would include a five-year transition period as well as allowing the bundling to continue for seven years if operators agreed to upgrade connections to Gigabit-capable fibre. After the transition period, housing tenants would then need to subscribe individually rather than through their housing association. VfD CEO Hannes Ametsreiter reportedly told RedaktionsNetzwerk Deutschland (RND) that "we want to find solutions instead of arguing. We need a path that is primarily in the interests of the many millions of people who would be affected by a change in the law".
Deutsche Telekom is one of the biggest supporters of the government's proposal to end the practice, which is likely linked to its desire to disrupt cable rivals' bulk relationships with housing associations and break back into the segment (Vodafonewatch, #115, #163 and passim). Cablecos' housing association contracts have long been an emotive issue for Deutsche Telekom, with the Group having seen its legacy cable assets steadily come to life this century, under new ownership, and more recently been highly irritated by regulators' acquiescence to consolidation of the cable market through M&A — particularly Vodafone's integration of Kabel Deutschland and Unitymedia (Deutsche Telekomwatch, #92 and passim). DT's opposition to bulk contracts intensified as part of its legal challenge to Vodafone's acquisition of Liberty Global's cable assets (Vodafonewatch, #175, #178, #180, and #184).
TV base under pressure in Germany
Germany is Vodafone's largest market, and it has been steadily losing net TV subscribers each quarter for the last two financial years. In the quarter ending 31 December 2020, VfD lost 75,000 TV customers, which was partly attributed to the termination of a bulk contract as well as a slowdown in retail sales owing to lockdown restrictions in December 2020. VfD did not specify what the bulk contract was, but it is possible that it was related to housing associations. VfD had 13.4 million TV subscribers at the end of December 2020, down from 13.6 million at the end of 2019.

Michelle Donegan is an experienced telecoms writer and has been contributing as a reporter and news analyst for TelcoTitans since July 2020.