Group cash-saving ambitions at risk as bidding soars.
Even more attention now on Group's next strategic update in May 2019.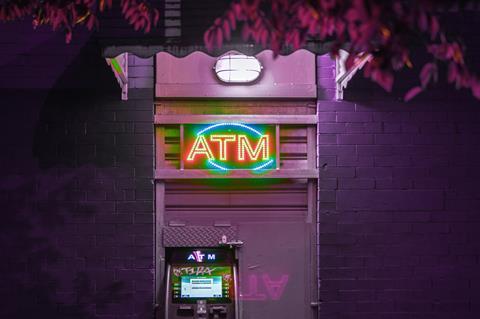 As Germany's controversial 5G auction resumed after the Easter break, the prospect of Vodafone avoiding a painful financial bruising grew dimmer. Total bidding entered the upper echelons of most analyst expectations, crossing the €5.5bn (£4.8bn) mark, with Vodafone committing in excess of €1bn. Olaf Scholz, Germany's Finance Minister, was reportedly counting on between €4bn and €5bn from total bidding, ahead of the auction.
At the end of Round 229, Vodafone was the leading bidder for twelve of the 41 blocks of spectrum up for grabs in the 2GHz and 3.6GHz frequency bands. Deutsche Telekom (DT) was also holding on to a dozen blocks. Telefónica Deutschland and Drillisch — Germany's potential new mobile network operator — were in pole position in nine and eight blocks, respectively.
Timotheus Höttges, Chief Executive (CEO) of DT, had already been vocal about fears regarding the spiralling auction costs (Vodafonewatch, #173). As bidding approached €5bn, he told attendees at a conference in Berlin that "this money is taken away from the customers, citizens, and operators". He ruefully added that "you can only spend the euro once".
Anxious that larger-than-expected sums were being spent on spectrum across Europe, Ericsson CEO Börje Ekholm feared less money would be available for network spend. "Regulators are trying to maximise revenues from spectrum auctions instead of considering the macro economic benefits from building out the telecom network", he said.
An untimely extra drain on central coffers
Vodafone will no doubt agree with Ekholm's comments, having already shelled out a hefty €2.4bn in Italy's 2018 5G rights sell‑off (Vodafonewatch, #169). In the coming months, it has several other potential spectrum auction minefields to navigate in Europe, including in:
Czech Republic (700MHz/3.4GHz–3.6GHz).
Greece (3.4GHz–3.8GHz).
Hungary (700MHz/1500MHz/2.1GHz/2.3GHz/2.6GHz/26GHz).
Netherlands (700MHz/1500MHz/2.1GHz).
Romania (700MHz/800MHz/1500MHz/2.6GHz/3.4GHz–3.6GHz).
With Group cash flow generation already under major investor scrutiny, a large outlay in the German sell-off is likely to dominate discussion in and around Vodafone's coming annual results presentation, scheduled for mid‑May 2019.
It will also inevitably see leadership re‑emphasise focus on pushing through cost-saving initiatives, and potentially float ways to expand them.
Recent results presentations have concentrated on measures such as tower‑sharing and separation, digital transformation, and restructuring and downsizing of OpCos and central functions (Vodafonewatch, #168 and passim). Re‑farming of 3G spectrum, which Vodafone has indicated it is seeking to accelerate, will also likely be on the agenda as a means to (theoretically) limit future auction outlay (although this clearly has not come to Vodafone's aid in the German auction case).
Some might wonder if further peripheral asset sales in Vodafone's Rest of the World Region might also now be considered.
Huawei still on the 5G dancefloor
There was some better news in Germany for Vodafone and other operators that rely heavily on Huawei Technologies, and are seeking to preserve supplier choice for 5G deployment.
In an interview with the Financial Times, Jochen Homann, President of Germany's Bundesnetzagentur (BNetzA/Federal Networks Agency), emphasised the German authorities' more accommodating tone on the Chinese supplier than American counterparts, which has been urging allies to give Huawei short shrift on the grounds of national security (Vodafonewatch, #171). "The position the Bundesnetzagentur takes is that no equipment supplier, including Huawei, should, or may, be specifically excluded", said Homann. He added that the agency had not seen any hard evidence that Huawei poses a security risk.
Homann's pragmatic approach is not entirely surprising. BNetzA and Germany's Bundesamt für Sicherheit in der Informationstechnik (Federal Office for Information Security/BSI) recently drew up guidelines for supplier involvement in 5G infrastructure. This was widely seen as a way for Huawei to avoid an outright ban from 5G participation in Germany (Vodafonewatch, #173). Recommendations included that critical core components can only be installed once they have been tested in a BSI‑approved laboratory, certified, and undergone further checks on delivery. Network operators must also constantly monitor network traffic for abnormalities, and should not depend on a sole supplier.