Vodafone Spain claims foul play in behind-scenes negotiations with Disney.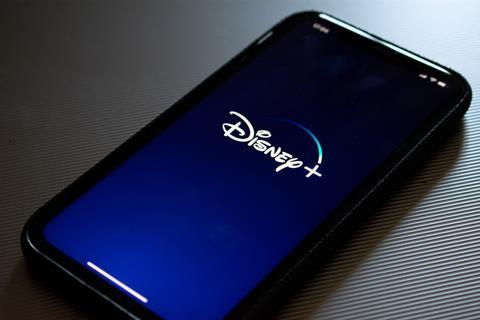 Vodafone Spain (VfS) raised questions after incumbent Telefónica España (Movistar) agreed a deal to become the "strategic distributor" for The Walt Disney Company's much-anticipated Disney+ streaming service.
Following negotiations that had reportedly gone on for months, the two businesses shook hands on an agreement that has seen Disney+ integrated within the operator's Movistar+ pay‑TV platform. The service went live in Spain on 24 March 2020, as part of Disney+'s expansion into Europe, albeit with video quality scaled back in line with streaming industry commitments to take steps to ensure network infrastructure is not over‑burdened during the coronavirus crisis.
Telefónica's statement avoided reference to any exclusivity to its relationship with Disney, but did say the deal "presents a unique opportunity for Movistar+ subscribers".
This apparent caution over language looked prescient, as, on the day of Movistar's announcement, VfS was reported to have sent a letter of complaint to the Comisión Nacional de los Mercados y la Competencia (CNMC). The OpCo is said to argue that the Movistar–Disney agreement breaches conditions imposed on Telefónica as part of its controversial Canal+ acquisition in 2015 (which came with a content wholesaling obligation for other communications providers — Vodafonewatch, #134).
VfS has also apparently been in negotiations with Disney over carriage of Disney+, but claims the US media provider has moved much more slowly on integration with its Vodafone TV platform. As such, it described Movistar's agreement as offering "covert exclusivity" for the incumbent. The CNMC has yet to outline its response to VfS's move.
Content-shy Vodafone still hasn't adapted to TV role
While only a one-country affair, VfS's troubles over Disney+ do fit with the Group's evident caution regarding content rights expenses, as seen with the Spanish OpCo's pullback from football coverage in 2018, in a bid to reduce outlay (Vodafonewatch, #167). It could also be seen as another signal that — while there has been repeated talk of platform and procurement integration from Group leadership — Vodafone has yet to really develop a coordinated and concerted strategy for content development and procurement across its Europe Region, despite having rapidly moved into the continent's TV service provider Premier League with its M&A spree over the past decade. Movistar's deal came as a range of commercial partnerships were confirmed to support Disney+'s March 2020 launch in major European markets, but with Vodafone notably absent. Sky and Telefónica UK teamed with Disney in the UK, while Deutsche Telekom tied with the provider in Germany. Disney said Disney+ had signed up 50 million users internationally by 31 March 2020, five months after debuting in the USA. Netflix had 167 million at 31 January 2020.