Operators seek combined €1.1bn in damages, with incumbent accused of anti-competitive behaviour.
Complaints follow AGCM investigation.
TIM preparing "solid" defence on all fronts, with prospective merger partner Open Fiber weighing in too.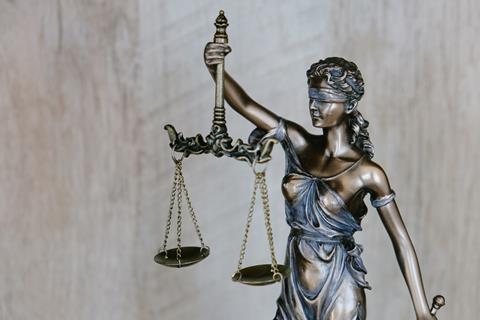 Vodafone Italy (VfIt) and Swisscom-owned Fastweb have called on Telecom Italia (TIM) to pay hundreds of millions of euros in damages. The incumbent is accused of abusing its dominant position in the provision of fixed-line broadband services.
Two separate cases filed with the Court of Milan seek reparations of about €1.1bn (£955m) in total. Both are premised on the country's antitrust watchdog Autorita Garante della Concorrenza e del Mercato (AGCM) decision to fine TIM €116m in March 2020 for what it described as an "premeditated anti-competitive strategy" stretching back to 2016, which resulted in delays to "ultra-broadband" fibre-to-the-premises (FTTP) rollout.
The AGCM claimed that, among other things, TIM had "launched legal initiatives" to "delay" three rounds of public tenders (aimed at engaging with the private sector on network build) issued by state agency Infratel Italia between 2017 and 2019 (see below). In doing so, TIM slowed the pace of FTTP rollout and "hinder[ed] the entry of competitors" to preserve its dominance, the regulator said. The incumbent considers the AGCM's decision "unjustified" and is due to contest its findings at a hearing in Lazio scheduled for November 2021. But the sanction imposed by the AGCM has proved impetus enough for VfIt and Fastweb to launch their own suits.
According to recent data released by consultancy Statista, former monopoly operator TIM makes up around 42.1% of the country's broadband and "ultra-broadband" market, followed by VfIt (16.7%) in second place and Fastweb (15.1%) in third.
VfIt's case amounts to €100m in damages, while Fastweb is seeking €996m. The duo claim delays to Italy's network build — particularly in so-called 'white areas' (places deemed by government to have suffered market failure in the provision of broadband access) — squeezed their ability to compete effectively and drive customer acquisition. TIM is also accused of "binding" customers to excessively long contracts. Fastweb is seeking a far larger sum as it believes TIM is guilty of "opportunistic[ally]" suspending the activation of Fastweb fixed-line services across the country.
A short note in TIM's FY 2020 Annual Report said it strongly refutes the allegations, and that it was preparing a "series of solid legal arguments for its own protection".
All weighing in
Infratel, which effectively functions as an in-house infrastructure provider for the Italian Ministry of Economic Development, coordinates the public and private sectors in meeting national broadband goals. It issued the aforementioned tenders as part of the government's Strategia Nazionale per la Banda Ultra-Larga (Strategy for next-generation access network — SNBUL), launched in 2015. All three concessions were eventually won by state-owned wholesale provider Open Fiber, which in turn scooped up €2.6bn of public funds and is responsible for building and maintaining the subsidised next-generation access (NGA) for 20 years (Vodafonewatch, #175).
The SNBUL aimed to ensure NGA coverage, supporting at least 30Mbps, extended to "all citizens" by 2020, and that 85% of Italian households were provided with speeds of 100Mbps by the same year. It is difficult to gauge how close the country was to meeting these targets, or if deadlines have been revised, given the difficulties associated with rollout.
Open Fiber also launched its own case against TIM in June 2020 for alleged abuse of its dominant market position and, like the AGCM, has accused the incumbent "of obstruct[ing] Infratel tenders". The provider is requesting €1.5bn in damages.
The suit comes as TIM edges closer to merging its access network with Open Fiber to create a single national broadband network (as a means to accelerate roll out of FTTP — Vodafonewatch, #189, #194, and passim). If the merger proceeds as widely expected — folding Open Fiber into an entity majority-owned by TIM — then this will be VfIt's only major wholesale option in the country (Vodafonewatch, #174, #182, and #189).

Sam Patterson is a Staff Reporter for TelcoTitans, contributing telecoms news analysis since September 2020 as part of the TelcoTitans Editorial team.