Group launches Digital Factory, offering digitalisation support and integration services for AR/VR, big data, blockchain, edge compute, and IoT.
Move chimes with Business:2025 growth strategy.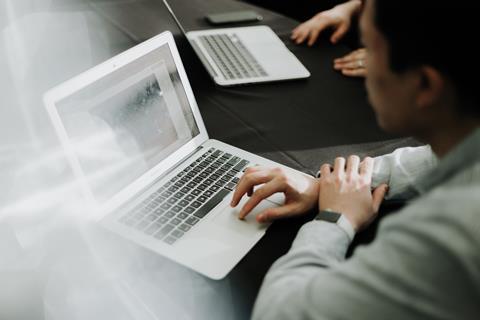 Vodafone Spain became the first Group OpCo to launch Vodafone Digital Factory, a "next‑generation" solutions integration toolset "powered by" US IT service provider Unisys.
Digital Factory, which Vodafone Business first flagged earlier this year, targets large enterprise customers and purportedly offers a "totally personalised", end‑to‑end service for the integration of digital platforms and applications. It is aimed at adapting businesses' legacy systems to support digitalisation efforts, and aid the implementation of technologies such as augmented reality, big data, blockchain, multi‑access edge computing, and IoT.
The solution includes project management and maintenance packages, and is underpinned by Vodafone Spain's communications infrastructure.
Daniel Jiménez, Managing Director of Vodafone Business Spain, said the product aims to ensure digitalisation projects are "not an obstacle" for large corporate customers — defined as businesses with more than 100 employees.
To Julio Prats, Director of Product for Enterprise at Vodafone Spain, the launch is part of a "far‑reaching alliance" with Unisys.
At present, Digital Factory is limited to Spanish customers. Vodafone has not confirmed whether there are plans to expand the service to its other markets.
Vodafone first revealed the Digital Factory partnership with Unisys in May 2021, but Vodafone Spain has kept its exact nature and purpose close to its chest until now. Vodafone has ties with Unisys that stretch back to at least 2008, when regional division Vodafone Pacific signed an IT services deal with the provider (Vodafonewatch, 2008.02).
Working towards a Business:2025 vision
The launch comes a few months after Vodafone Business Chief Executive Vinod Kumar outlined the Business:2025 strategy, which takes a three‑pronged approach to growth within the Group's enterprise division (Vodafonewatch, #195). One of the three elements, Gigabit:Enterprise, represents an ambition to position Vodafone Business as the "provider of choice for next‑generation integrated connectivity". Digital Factory appears to answer this ambition.
Kumar said the Gigabit:Enterprise element will be underpinned by Vodafone's network infrastructure and connectivity services, with a focus on cloud architecture and edge computing. Running through the entire proposition is 'integration' — with partnerships with enterprise customers to achieve "complete, seamless integration" of Vodafone Business portfolio products making up one part of the strategy.
Aside from the large enterprise connectivity element, Vodafone Business's 2025 strategy also incorporates: SME:Champion, reflecting Vodafone Business's sharpened focus on small‑ and medium‑size enterprise customers; and IoT:End‑to‑End, which aims to provide integrated IoT services, including the adjacent data analytics and performance solutions (Vodafonewatch, #195).
Vodafone Business is also — as reflected by Digital Factory — seeking to create efficiencies through consolidation of product development, creating what it calls an "industrialisation factory" where solutions are designed centrally and deployed rapidly to OpCos, which then devise go-to-market approaches for each offering.

Joseph Purnell is a Staff Reporter for TelcoTitans, contributing telecoms news analysis since 2019 as part of the TelcoTitans Editorial team.