Portuguese partner brings Celfocus' systems expertise in-house.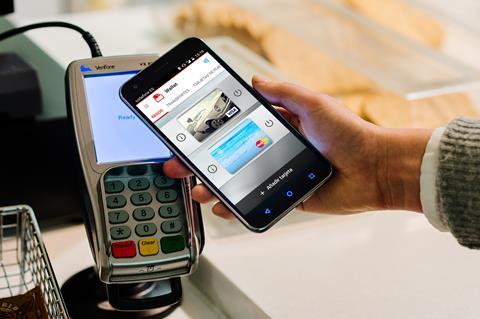 Vodafone Portugal (VfP) sold its 45% stake in systems integration partner Celfocus, via a deal with long‑time co‑parent Novabase Group.
Novabase said it was paying €20m (£17.5m) for the holding — although a further €7.5m may be added on in the form of services to Vodafone. This second component is related to "service hiring guarantees" VfP has previously handed Celfocus, covering the period to 2023. The initial payment will be made within the next five days, while any further proceeds will come via annual adjustments, said Novabase.
The buyout furthers an apparent tidy‑up of Novabase's wider business interests, as seen with the March 2020 sale of its majority stake in contact centre solutions provider Collab to Volaris Group (Vodafonewatch, #185).
Collab is a Group supplier in markets including Hungary, Portugal, and Mozambique.
João Nuno Bento, the Portuguese IT service provider's Chief Executive, said taking full ownership of Celfocus had been "on our mind for some time", and called the deal a "key element of our NextGenvision". "We will now be able to allocate resources and explore synergies inside NovabaseGroup in a more efficient way", he added.
The deal was approved by Novabase's Board of Directors "in spite of the current context of uncertainty", said the business.
Hello kitty
Celfocus was formed by Novabase and VfP back in 2000 and is said to have around 650 employees.
According to Novabase, the business generated €65m in revenue and €6.3m in core earnings during the year to 31 December 2019. This gives VfP a multiple of 7.1–9.7 times earnings on its stake, presumably influenced by its minority position and COVID‑19 uncertainty.
Celfocus is also said to have €16.1m in cash — so Novabase faces an initial net outlay of less than €4m in order to gain full control of the venture.
Celfocussees opportunities to expand Vodafone account, post‑sale
It remains to be seen how Celfocus' relationship with Vodafone evolves, following the Group's exit. Despite its big‑name competitors, the provider has had a significant hand in the IT estates of numerous Vodafone OpCos, Group functions, and PartnerMarkets. Areas where it has recently been prominent include development of the Group's central VodafoneTV platform and VodafoneTV Analytics adjunct (Vodafonewatch, #174 and passim).
According to Nuno Periquito, Head of Marketing at Celfocus, Vodafone will remain the business' "biggest and most strategic" customer, despite the sale. He told Vodafonewatch that "essentially nothing changes in the relationship with Vodafone", following the Group's exit. He expects Celfocus to benefit from closer integration with Novabase, saying that "our client engagement will be reinforced, and Vodafone will have the same if not bigger focus as it will continue to be the biggest and most strategic client for years to come".
The deal is aimed at unlocking synergies with Novabase, and will make Celfocus a "bigger operation" and "enrich our client portfolio", said Periquito. Novabase plans to embed the former joint venture (JV) more closely with its NextGen strategy, which Periquito said focuses on reinforcing the vendor's positioning as a "global ITservices company, expanding progressively this capability to deliver complex and innovative projects in NextGen technologies and solutions. Presently that means the digital, cognitive, and automation space". "Celfocus will be the main growth driver to support Novabase's NextGen strategy", he added.
Periquito also joined other industry figures in describing increased demand for communications and collaboration services, during COVID‑19 lockdowns, as an encouraging sign for the industry. "In addressing the COVID‑19 impact, CSPs across the globe have proven their resilience and ability to adapt to both businesses and consumer needs… There will be challenges in adjusting to the 'new normal' but this surge in telecoms service demand could provide operators with an opportunity to further invest and develop services such as videoconferencing, video, and cloud-based ICT services, leverage usage data and customers insights and accelerate automation and self-service capabilities", he said.