stc seeks two more months, with due-diligence and funding in the frame.
Telecom Egypt remains thornily enigmatic.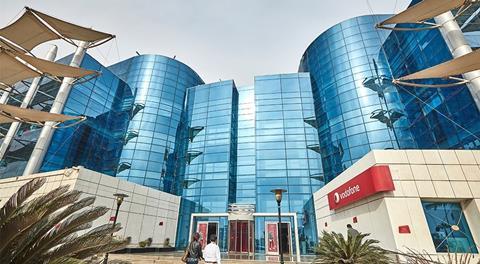 Vodafone Group's deal to offload its 55% stake in Vodafone Egypt suffered another setback after prospective buyer Saudi Telecom Company (stc) again requested additional time to complete the transaction.
stc said on Sunday that it would need a further two months to complete "processes related to the transaction, including due diligence". Vodafone said it was not commenting on the matter.
The Saudi operator had signed a non-binding agreement in January 2020 to acquire the controlling stake for $2.4bn (£1.9bn/€2.1bn), and had in April already extended the process by 90 days, citing logistical challenges caused by the COVID-19 pandemic. It is now seeking to extend this period until September for the same reasons.
Daily News Egypt, citing unidentified sources, said the deal is now expected to be officially closed before November.
One step forward, two steps back
Only last week, stc appeared to have made progress on completing the acquisition, with reports that the operator would complete due-diligence at the end of June.
However, it was also speculated at the same time that stc could seek to extend the review period by a month or two, in part to give its financial advisers more time to study the details and review the global market situation, including potential changes to consumer spending habits in the wake of the coronavirus pandemic.
It has also been suggested that stc needs more time to raise the required finance (Vodafonewatch, #182, #183, and #185).
The transaction is complex, with a number of factors having to be brought into alignment.
A particularly problematic element is the minority stake held by Telecom Egypt in Vodafone Egypt. stc has been told by the country's Financial Regulatory Authority that it must also offer to buy Telecom Egypt's 44.8% stake, under the provisions of a 1992 law mandating a tender for any outstanding shares. However, stc apparently continues to insist that it is not willing to buy the outstanding stake. The remaining 0.2% stake is owned by small shareholders.
Telecom Egypt's own direction remains unclear, too. In the event that Vodafone chooses to sell up, the state-owned operator is understood to hold a right of pre-emption to acquire the Vodafone Egypt shares that it does not already own.
According to Arab News, Telecom Egypt is awaiting the results of Vodafone's evaluation of the final share price, as well as stc's position regarding the purchase of the shares.