Czechia deployment is first move in a national-level SD‑WAN plan.
OpCo's pitch is around smoothing communications during COVID‑19 pandemic.
Group seeking to disrupt incumbent fixed‑line operators with software‑based networking services.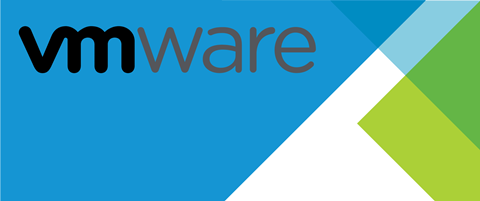 Vodafone Czech Republic (VfCZ) became the first OpCo to launch a software‑defined wide area network (SD‑WAN) service based on technology from VeloCloud, the SD‑WAN division of Group partner VMware.
The service, called Vodafone SD‑WAN, is currently being marketed as a solution to communications challenges encountered by enterprise customers during the COVID‑19 pandemic. According to VfCZ, SD‑WAN enables enterprises to "rapidly reprioritise" network capacity to support home working environments, speed up the digitalisation of their operations, and enable the automated control of network services.
VMware partnership expands
VfCZ said the service is the result of a "global agreement" between Vodafone Group and VMware, and a spokesperson for the vendor said Vodafone SD‑WAN services, based on VeloCloud's technology, will soon be rolled out in other Group markets, while unable to provide any details of precise locations and expected timelines.
The spokesperson confirmed that VeloCloud SD‑WAN has been added to VMware's long‑standing partnership with Vodafone, cutting across a "wide portfolio of services". The vendor, for example, recently flagged completion of a widespread roll out of virtual network systems within Vodafone's estate. Telco Cloud systems, including VMware's vCloud NFV platform, have now been deployed at more than 57 sites in Europe and 25 in other regions (Vodafonewatch, #173, #185, and passim).
A hint of new network foundations
The move appears indicative of intent by Vodafone to expand its market for SD‑WAN, beyond Vodafone Business's multinational corporate base.
Centrally, Vodafone Business already provides SD‑WAN and other services under the Vodafone Ready banner, including solutions provided by Cisco Viptela and Juniper Networks (Vodafonewatch, #155, #169, and #180). Little country-level activity around SD‑WAN has been seen so far within Vodafone, but, in India arms‑length joint venture Vodafone Idea Business Services partnered with Nokia in 2019 to provide SD‑WAN services based on the Nuage Networks platform.
The tie‑in with VMware's broader virtualised network engagement with Vodafone could also reflect stepping up of Group plans to integrate enterprise network solutions with its wider infrastructure.
Read wakes up to WAN
Nick Read, Chief Executive of Vodafone, has in recent quarters been increasingly talking up the possibilities of SD‑WAN as an enterprise play against incumbent operator rivals, with their more entrenched and established corporate fixed‑line base. During the Group's recent presentation of its full‑year results to 31 March 2020, he again highlighted SD‑WAN as a key focus area, along with next‑generation fixed‑line technologies, including DOCSIS 3.1, and cloud services.
"With remote working now so firmly established in our lives, businesses will be increasingly reliant on emerging technologies to deliver fast and reliable, but also low‑cost and easy‑to-maintain, solutions. We have made a good start in our deployment of SD‑WAN in the year and have built a strong sales pipeline, given the inconsistent and costly experience suffered by customers of traditional incumbent VPNs [virtual private networks]. We will work with larger enterprise customers to help them make the switch from legacy VPNs to fast, more reliable, and cost‑efficient SD‑WAN‑based solutions. "

— Read.
Vodafone is hardly first to the SD‑WAN scene, however. VMware, for example, says that around 120 service providers have partnered with the vendor to offer VeloCloud SD‑WAN to their customers, including Deutsche Telekom, "and more will be announced in the future".