Enterprise division targets IoT solutions growth in 2025 plan.
Ambition is to build €1bn end-to-end IoT solution portfolio in next five years.
Düsseldorf playing key role in product ramp-up.
Mobile private networks are emerging growth opportunity.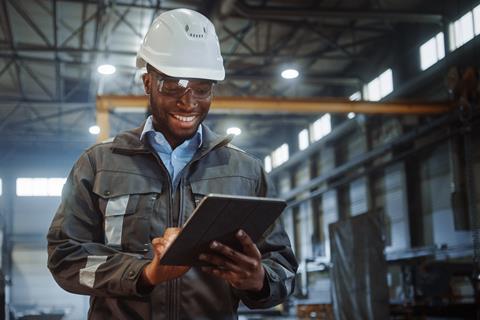 Vodafone Business provided a rare glimpse into the performance of its Internet of Things (IoT) unit and shared plans for building up end-to-end IoT solutions as part of a 2025 growth strategy during a recent investor briefing.
Vodafone Business' IoT service revenue — a traditionally closely guarded metric — was placed at €800m in the year to 31 December 2020, accounting for nearly 8% of the enterprise division's €10.3bn total service revenue during the period.
IoT service revenue grew 8.7% year-on-year, despite a slowdown as the COVID-19 pandemic hit, with the Vodafone Automotive telematics unit particularly affected by a deceleration in the pace of new connections and movement of vehicles (Vodafonewatch, #185 and #186).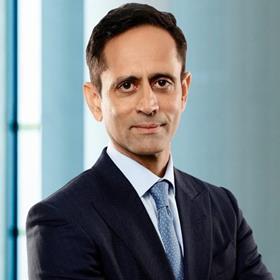 "In IoT, we had a slower start to the year… as a result of COVID-19. In the automotive sector, where we are very strong, cars were not moving around on the streets, but as that has rebounded, we've seen IoT accelerate to nearly double-digit growth", said Vodafone Business Chief Executive (CEO) Vinod Kumar, speaking during the investor briefing Q&A, as transcribed by CQ FD Disclosure.
Vodafone has been much more forthcoming with IoT connections numbers than financial performance indicators over the years, and Vodafone Business said it had reached 120 million IoT connections at the end of 2020, an increase of 22% year-on-year. Within this were 33 million connected cars.
An IoT solution factory in Düsseldorf
The enterprise division's 2025 growth strategy comprises three elements: connectivity and cloud-based services for small- and medium-size enterprises (SME); end-to-end IoT services; and next-generation connectivity for large enterprises and public sector organisations.
For IoT growth, building on its IoT connectivity platform and customer base, Vodafone Business is now focused on developing complete services and solutions — including customer dashboards and data analytics — that are "easy to adopt" for large enterprises and SMEs and will be available from a centralised, digital IoT marketplace along with third-party services.
To support the effort, Vodafone Business has created what it calls an "industrialisation factory" where "modular, plug-and-play" solutions are designed centrally and deployed rapidly to OpCos, which then devise local, go-to-market approaches.
In two job advertisements posted earlier this year, Vodafone indicated its goal is to achieve a €1bn end-to-end IoT solutions portfolio in the next five years. The location for both positions was Düsseldorf, Germany. One of the vacancies was for an Industrialisation Manager for end-to-end IoT solutions and the other was for an End-to-End IoT Portfolio Manager.
For Vodafone Business, an end-to-end service includes the device, connectivity, and software services. The operator says it already has more than 100 "tailored" end-to-end solutions. Examples include vehicle recovery services for stolen luxury cars and usage-based insurance services for vehicle insurance companies (Vodafonewatch, #182). Other services that Vodafone offers include mobile asset tracking, building surveillance, and heat detection cameras that helps companies provide a safer environment for employees returning to workplaces after COVID-19 restrictions are lifted.
From a financial perspective, the planned IoT growth is expected to contribute to profitability and return on capital employed for Vodafone Business, owing to the operator's scale and existing Vodafone IoT Platform for connectivity, which was built over the last ten years (Vodafonewatch, passim).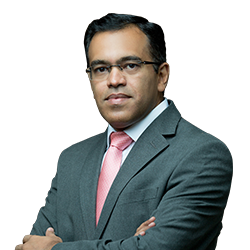 "The benefit of scale in IoT that we have is something that really translates into bottom line… on top of it is the fact that we've got our own in-house platform, which significantly tilts the cost structure in our favour", said Sateesh Kamath, Chief Financial Officer at Vodafone Business.
Mobile private networks on the horizon
Beyond the current focus on IoT solutions, Vodafone Business reiterated mobile private networks as an emerging growth area (Vodafonewatch, #182 and passim).
The operator did not provide detailed plans for this area during the investor briefing but has been vocal regarding various ecosystem-building and customer trial activities in Germany, South Africa, and the UK. It has also been lining up partnerships with the likes of Amazon Web Services (AWS) and Microsoft to use their respective mobile edge computing services, AWS Wavelength and Azure Private Edge Zones, to support private mobile networks (Vodafonewatch, #182, #185, and #194).
In Germany, Lufthansa Technik is trialling a private 5G network in one of its hangars at Hamburg Airport (Vodafonewatch, #185), while in the UK, Vodafone has installed private 5G networks at Ford Motor Co.'s R&D facility in Essex and at the Easington gas facility of Centrica Storage, both in partnership with Ericsson (Vodafonewatch, #188). In Africa, Vodacom Business has developed a private network offering for the mining segment (Vodafonewatch, #186).