Trio combine to "supercharge" digital transformations with best-of-breed cloud ecosystem.
Kyndryl on board following separation from IBM in November 2021.
Strategic partnership "designed to act like a startup", prioritising responsiveness in fast-paced marketplace.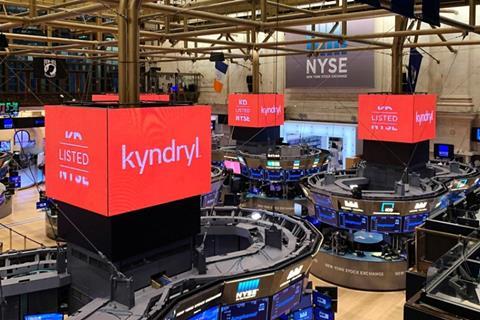 Vodafone Business showcased its ongoing strategic partnership with IBM and Kyndryl as the trio looks to prepare clients "for the next wave of digital transformation".
The partnership's primary aim is to provide "open, flexible technologies" to simplify and optimise their clients' businesses.
Jennifer Didoni, Head of Cloud, Edge and Mobile Private Networks at Vodafone Business, described adding Kyndryl to the pre-established Vodafone–IBM mix as "taking our partnership into a new and exciting phase", with customers now able to tap into three "market-leading companies that are best-in-class in their respective fields".
She highlighted Vodafone's strengths in 5G, edge computing, and IoT as complementary to Kyndryl's multi-cloud and hosted infrastructure, in tandem with IBM's hybrid cloud, AI, and application services.
Kyndryl is IBM's former infrastructure services arm, having been separated into an independent entity in November 2021. The move was described by Arvind Krishna, IBM Chairman and Chief Executive, as "one of the many actions we are taking to sharpen our focus on hybrid cloud and AI".
" We are super happy to work with Kyndryl to bring the best-in-breed partners and ecosystem of cloud to our customers, as well as best-in-breed networks, so that they can really supercharge their digital transformation. "

Didoni.
Updating its website this week, Vodafone outlined how the partnership is "designed to act like a startup", as it looks to be responsive to "rapidly changing market and customer demands".
Clients will be able to "access a full stack of advanced technologies, integrated together, and consumed with simplicity from a single provider", the operator added.
Didoni highlighted the partnership's integrated managed infrastructure as a "hero" product of its portfolio, "a single service that sits across any kind of cloud, whether it's our own managed hosting, or private cloud, or a variety of different public clouds".
She added that the trio is "expanding from multi-cloud integrated to multi-edge integrated service".
Vodafone has collaborated with IBM on various projects over the years, with their longstanding relationship stretching back more than two decades.
This latest partnership appears to have derived from a commercial agreement between the two giants in January 2019, when Vodafone Cloud & Hosted Services underwent a major recalibration via IBM. At the time, Vodafone said it expected to pay IBM about $550m (£439m/€467m) in outsourcing fees over eight years (Vodafonewatch, #171–#172 and passim).
The pair joined forces to target European enterprises, utilising expertise in 'hot' technologies — a focus not dissimilar to its freshly outlined partnership this week.